Zucchini Cranberry Muffins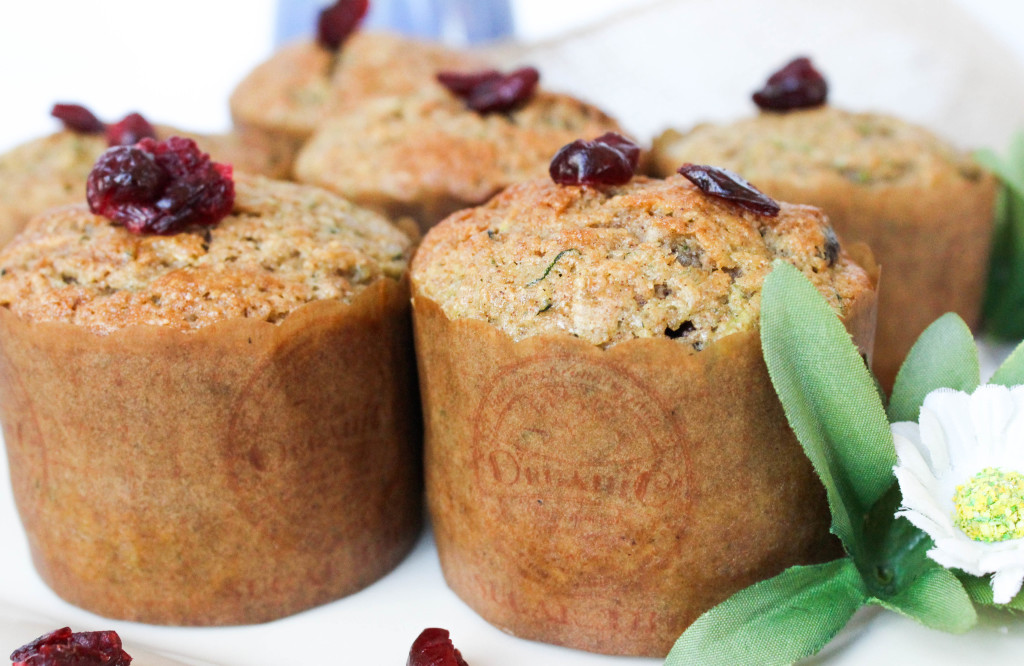 The first time I had zucchini bread, we were staying at a Bed and Breakfast in Massachusetts. I remember coming downstairs in the morning for breakfast and having an INCREDIBLE spread on the table, all freshly made that morning. I am a HUGE breakfast fan, so that to me was like a dream come true. Eggs 3 ways, biscuits, fruit, potatoes, and of course, zucchini bread. The first bite I took, I fell in love. I'm not even sure I knew what it was, but it was sweet and delicious, moist and tender, my new favorite.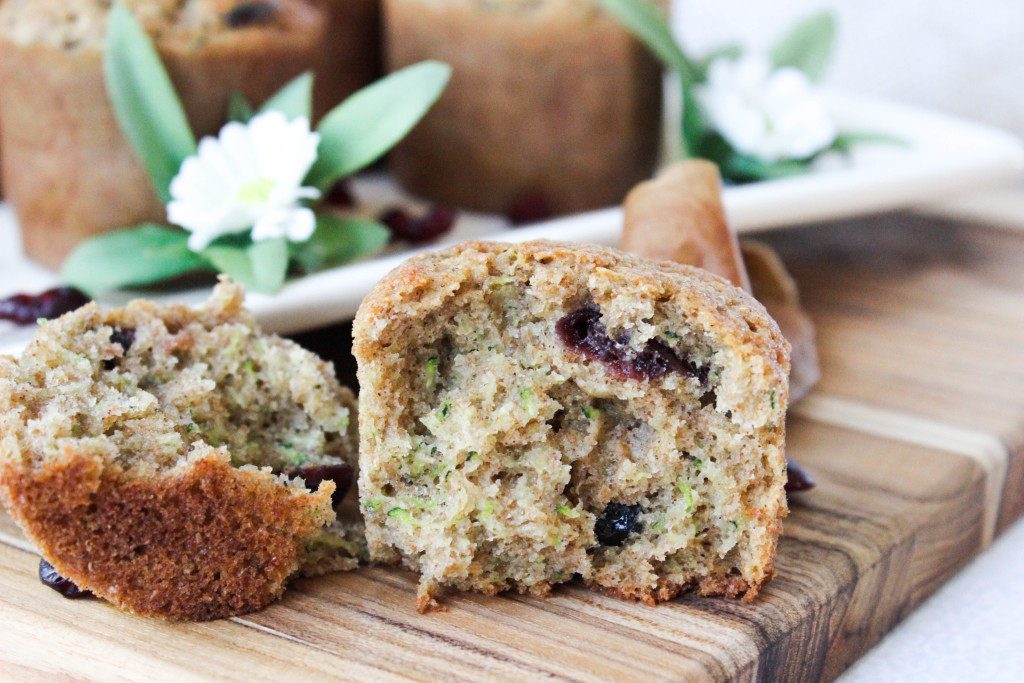 I found a recipe years ago and adapted it to fit my taste buds for zucchini muffins. These are seriously…unbelievable. They are so moist, sweet from the cranberries, and made with whole wheat flour! The day I made these, they were gone within a couple of hours. Seriously, that amazing.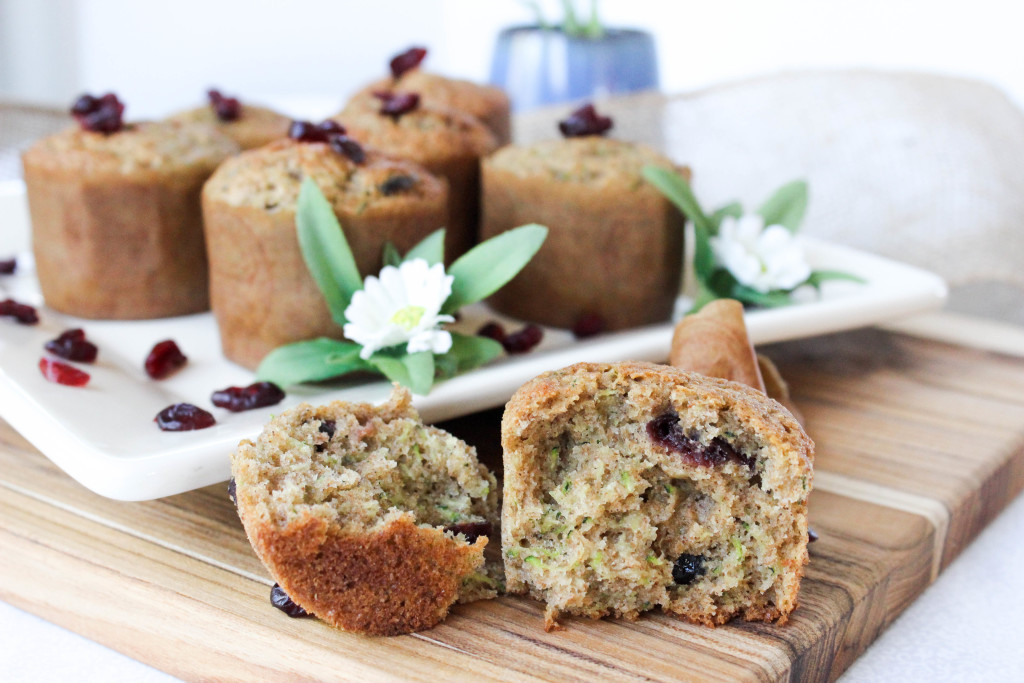 Zucchini Cranberry Muffins
Makes 10-12 muffins
Ingredients:
1 1/2 cups whole wheat flour
1/2 teaspoon baking powder
1/2 teaspoon baking soda
1/2 teaspoon salt
2 teaspoons cinnamon
2 eggs
1 cup of sugar
1/2 cup canola oil
1/2 applesauce
1 teaspoon vanilla
1 cup shredded zucchini
1 cup dried cranberries
1. Pre heat oven to 350.
2. In a bowl, combine flour, baking soda & powder, salt, and cinnamon together. Set aside
3. Beat eggs in a bowl until frothy. Beat in sugar, vanilla, oil, and applesauce
4. Mix in the dry ingredients until just incorporated, then mix in the zucchini and cranberries
5. Pour into prepared muffin tins and bake for about 30-35 minutes