1 Bowl Banana Nut Muffins
There's something to be said about muffins being the best breakfast item ever for people on the go. Not only are they delicious, but they are easy to grab, easy to eat, and easy to share (if you want, I mean, it's not required). I love having muffins ready for the week just in case I can't sit down and have a solid breakfast, I at least know that I'm going to be eating something to give me a boost of energy in the morning.
These have easily become my favorite muffin recipe of all time. They are so stinking good that I have to admit that I usually eat 2-3 at a time! Not to mention, you can totally add chocolate chips to make them even more irresistible than they already are.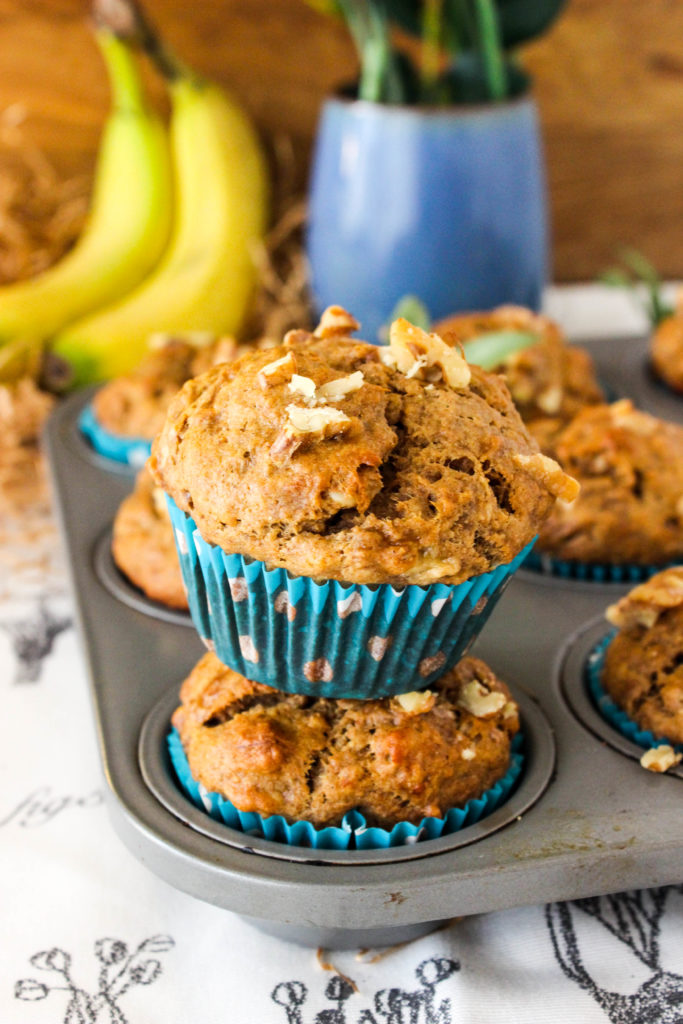 In an attempt to make them a little bit healthier, I wanted to use half whole wheat flour with half of all purpose. I find that when I bake fully with whole wheat flour, the product gets too dense and doesn't taste as good the next couple of days after or even just the next day! By using both types of flour, you can get a great muffin consistency without the total white flour overload. I also tried to cut down the sugar as much as possible which lead my taste buds to a 1/2 cup. However, if you're sweet tooth is more understated, try going for a 1/3 cup or even 1/4 cup! It all depends on you. However, I will say the ratio of ingredients right now is pretty spot on.
Now, if you'll excuse me, I'm going to head to the kitchen and make a batch of these right now! I can't wait to have a somewhat healthy, ready to go option for the morning. Rise and shine! It's breakfast time :).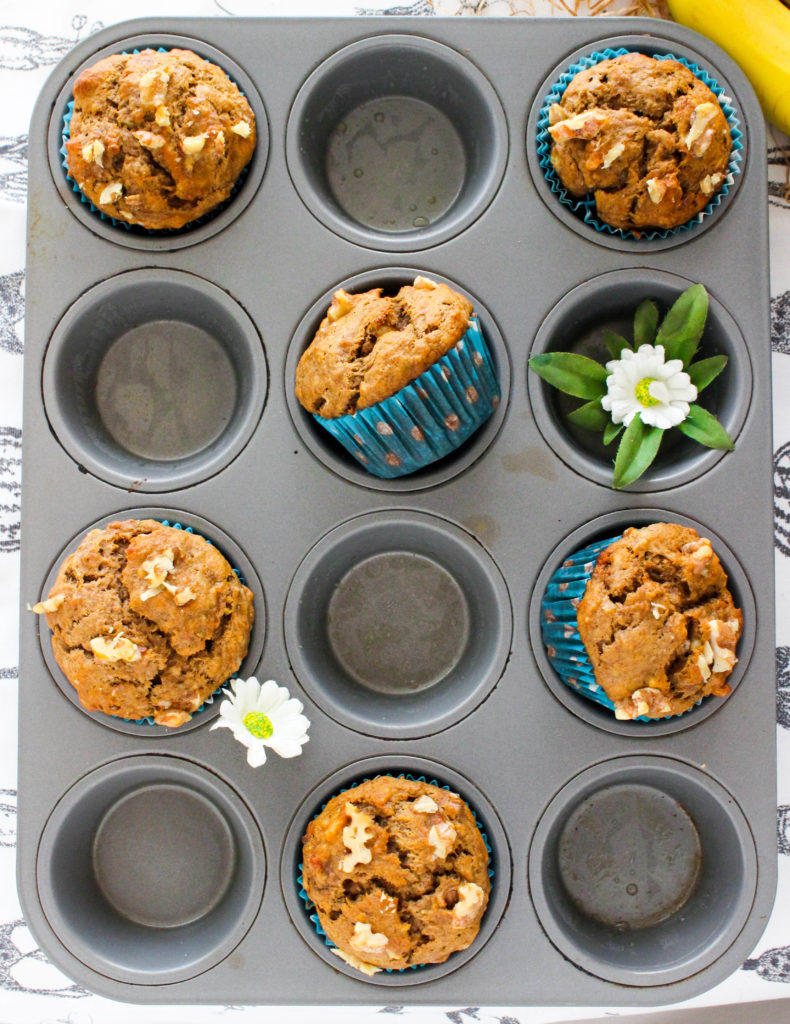 1 Bowl Banana Nut Muffins
Yields 10-12 muffins
Ingredients:
4 ripe bananas (medium sized)
1/2 cup coconut sugar
1/3 cup melted coconut oil
1 teaspoon vanilla
1/4 cup water
1 teaspoon cinnamon
1 1/2 teaspoons baking soda
1 cup whole wheat flour
1 cup all purpose flour
1/2 cup chopped walnuts
Preheat oven to 350
In a large bowl, mash bananas until they resemble the consistency of baby food (a little chunky is ok)
Add coconut sugar, coconut oil, vanilla, and water and mix well
Add in the cinnamon and baking soda and mix well again
Dump both flours on top of the banana mixture and slightly mix them together on top before  mixing into bananas. Combine into just incorporated
Fold in the nuts
Divide batter into muffin tin lined with muffin liners
Bake muffins for 20-25 minutes or until a toothpick comes out clean
Cool slightly before eating 🙂