20 Minute Creamy Pumpkin Sage Soup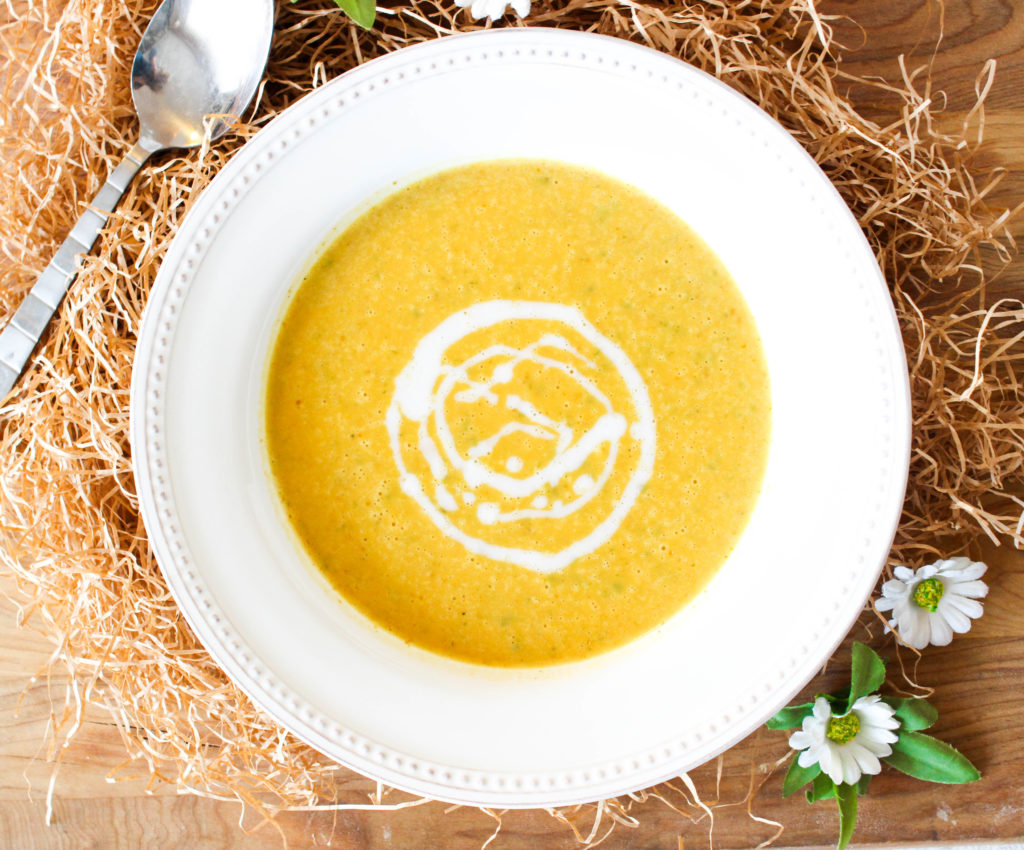 It's always around the holidays where I think it's a good idea to hoard cans of pumpkin puree with every intention of experimenting making sweet pumpkin treats, yet that never happens. So then there I am with cans of pumpkin puree and nothing to do with it. I'm not a pumpkin spice person, I'm not a pumpkin pie fan, so in all honestly I have no idea why the allusion that I'll do something with pumpkin engulfs me. I bet it's all that blogger peer pressure.
I finally had a thought after staring for days at the pumpkin cans invading my pantry — soup. However, everyone I talked to about making a pumpkin soup kind of scoffed at the idea, especially with the pumpkin being out of a can. Yet with my mind set on what I wanted, I decided I was going to make it happen! I had an abundance of sage from working some events and figured that sage and pumpkin are a classic combo, so I rolled with it.
The result was INCREDIBLE. No lie, seriously incredible. I made it as part of our Christmas dinner and after starting with the soup, that's all we wanted to eat — forget the rest of the meal! It was so savory, creamy, flavorful, smooth, just literally everything you could imagine in a soup to warm you up. Not to mention, it was EXTREMELY easy. This soup takes about 15 minutes to make and that's only because you have to saute onions and blend the soup. I made the soup the following week again and currently have some in my freezer that I'm hoarding for when I'm alone and can indulge by myself. #noshame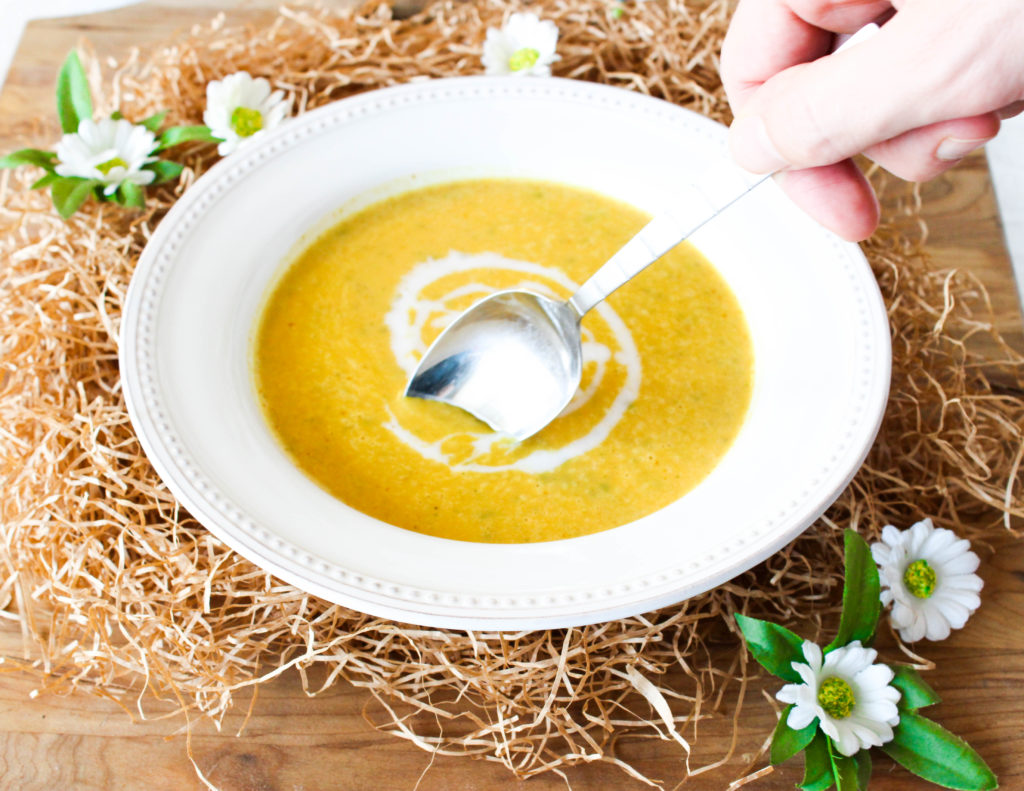 20 Minute Creamy Pumpkin Sage Soup
Ingredients:
2 tablespoons olive oil
1 small onion – rough diced
3 garlic cloves – roughly minced
1/4 cup fresh sage + 1 tablespoon – rough chopped
1 – 14 oz can pumpkin puree
3 cups vegetable broth
1 cup coconut milk
salt and pepper to taste
pinch of nutmeg
In a soup pot, saute onion in olive oil until caramelized (about 10 minutes)
Add garlic and 1/4 cup sage to the onions and continue to cook for about 2 – 3 more minutes
Add in the pumpkin puree and stir to combine all ingredients.
Add the vegetable broth, coconut milk, nutmeg, and salt and pepper to taste. Stir to combine. Add in reserved tablespoon sage.
Blend soup in a blender until smooth, then return to pot until desired heat to eat is achieved. Serve!