Balsamic Caprese Chicken
I know this isn't vegan, but I've decided to share it anyways because it has been on my list of recipes to share for a couple of months now. I've hesitated to show it because I figured it's been done before, but it's so damn good! I can't not share it.
The other day my boyfriend asked me "do you miss eating meat?". I said no. Then I thought about this recipe and changed my mind.The flavors are so simple, the dish is so easy, and it comes together so incredibly quick! I might even have to make this with tofu because I miss these textures and flavors so much!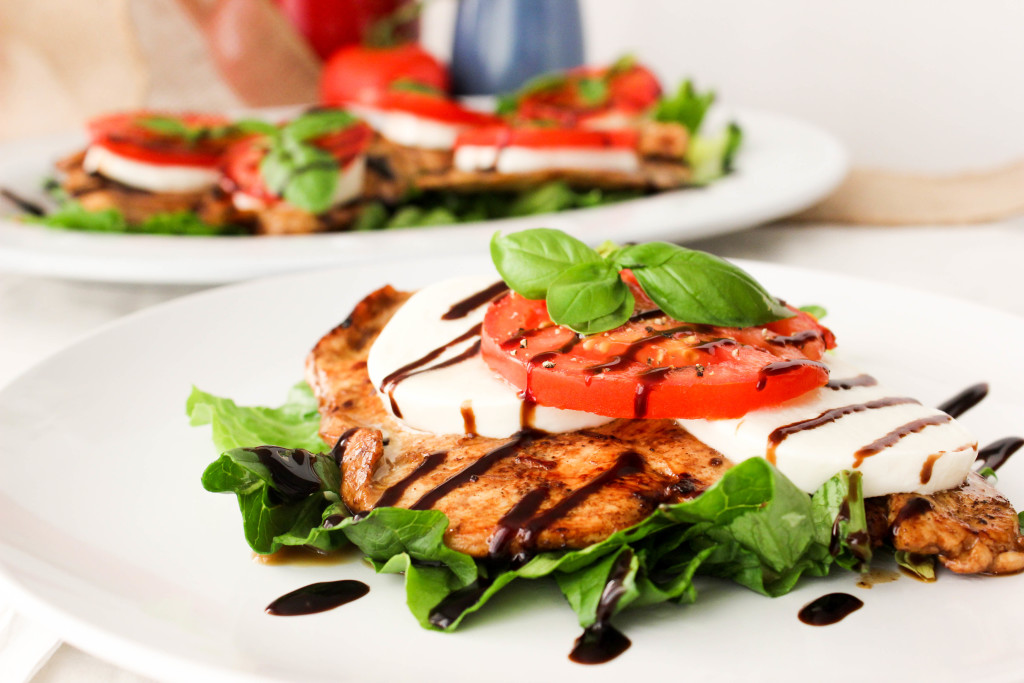 I've definitely seen this dish on pinterest and the like before, but I wanted to make my own and ensure that I was able to control the ingredients and what went in it. Not to be biased, but I think mine is pretty damn good ;).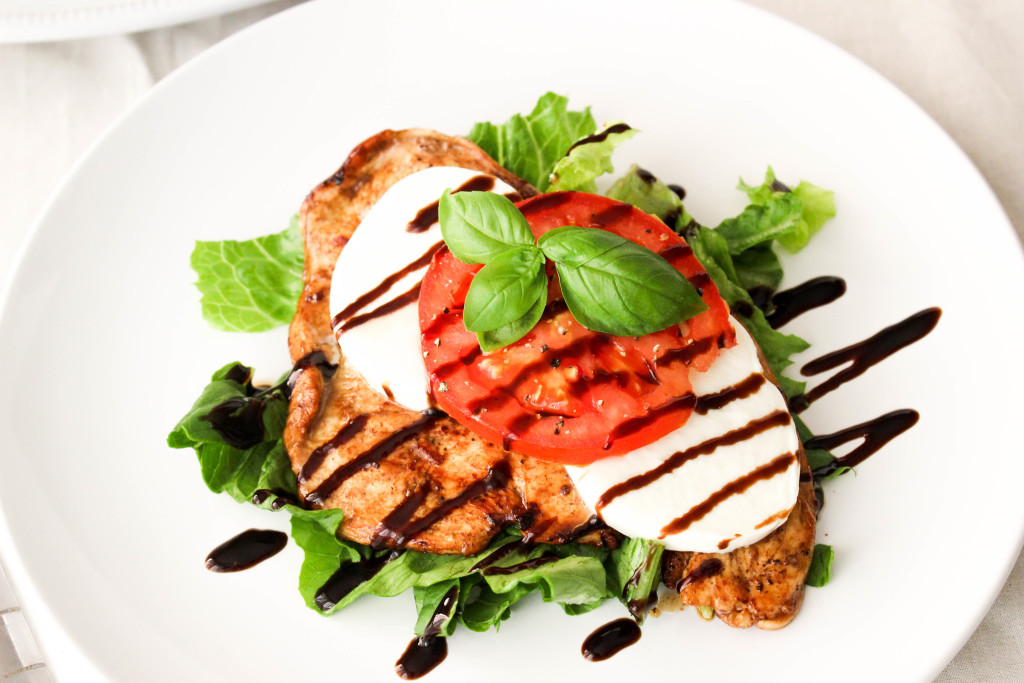 Balsamic Caprese Chicken
Ingredients:
6 thin cut chicken breasts
1/4 cup olive oil
1/4 cup balsamic vinegar
salt and pepper to taste
6 slices fresh mozzarella
1 tomato – 6 slices
fresh basil
Balsamic Reduction (recipe below)
Balsamic Reduction – in a small sauce pot, bring 1 cup balsamic vinegar to a simmer. Continue to simmer until vinegar reduces to a syrupy consistency (about 20 minutes)
1. Marinate chicken in olive oil, balsamic, and salt and pepper for about 20 minutes.
2. Grill chicken until completely cooked through
3. Immediately top with mozzarella slice and tomato
4. Drizzle with balsamic reduction and top with fresh basil!