Blueberry Almond Crumb Tart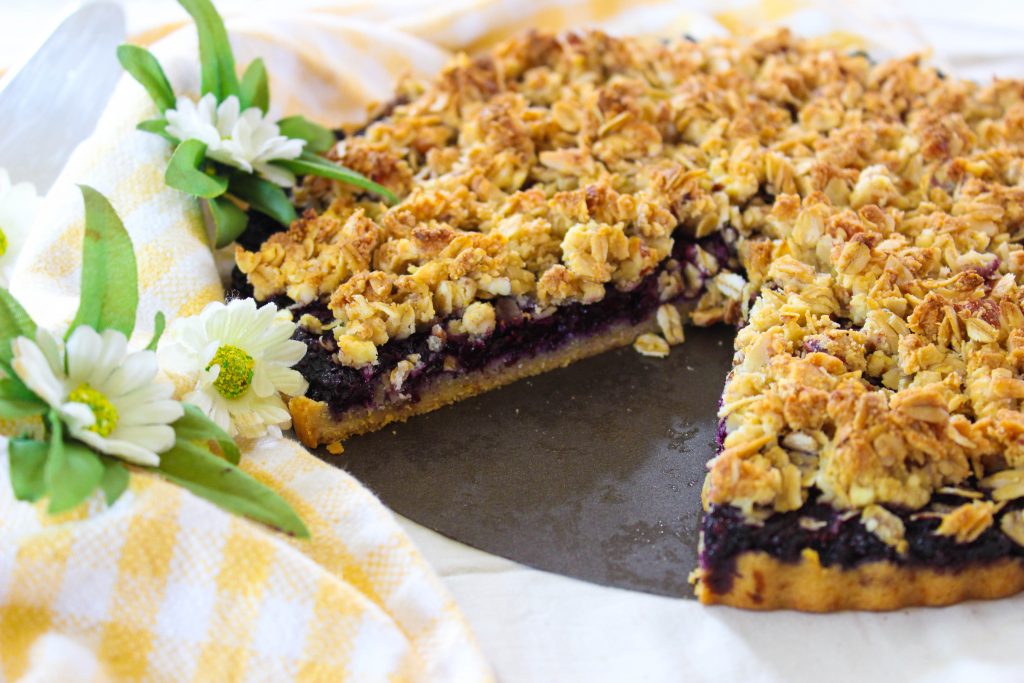 Is it just me, or is anything else obsessed with breakfast treats? I love a good muffin, pancakes, waffles, or scone in the morning — just something with enough sugar to satisfy my sweet tooth. I love crumb cakes and bars so I knew I had to make my own variation. It came out AWESOME!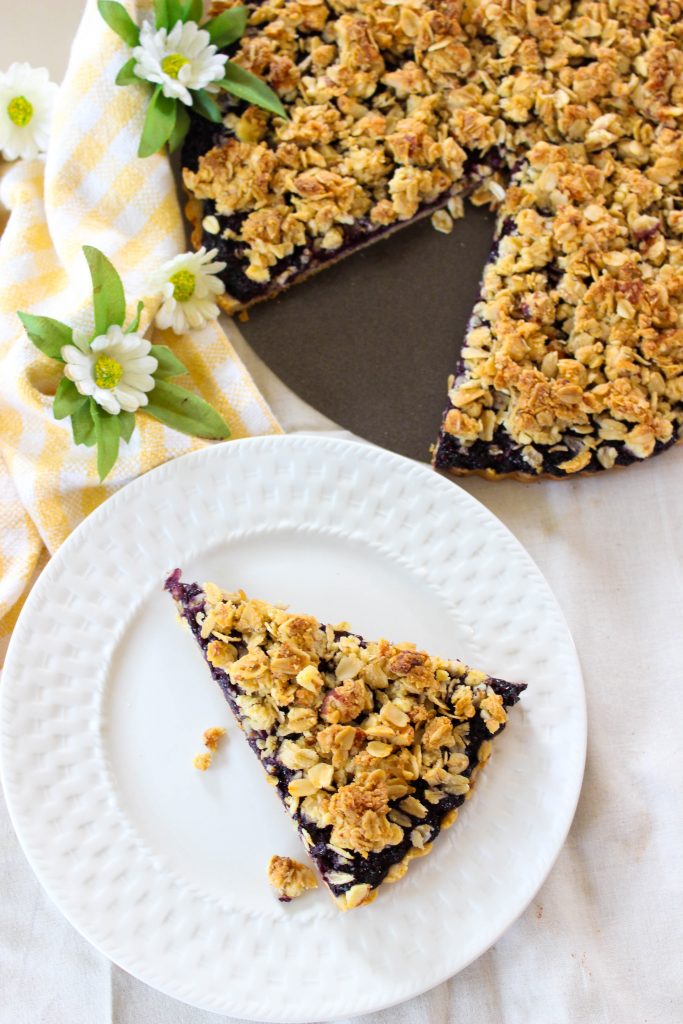 I love that this tart is not only easy to make but it's delicious and filling! It's not too sweet, but just sweet enough and is packed with nutty almond flavor and loaded with blueberries. Next time I have a brunch that I need to go to, I will definitely be bringing this tart along :).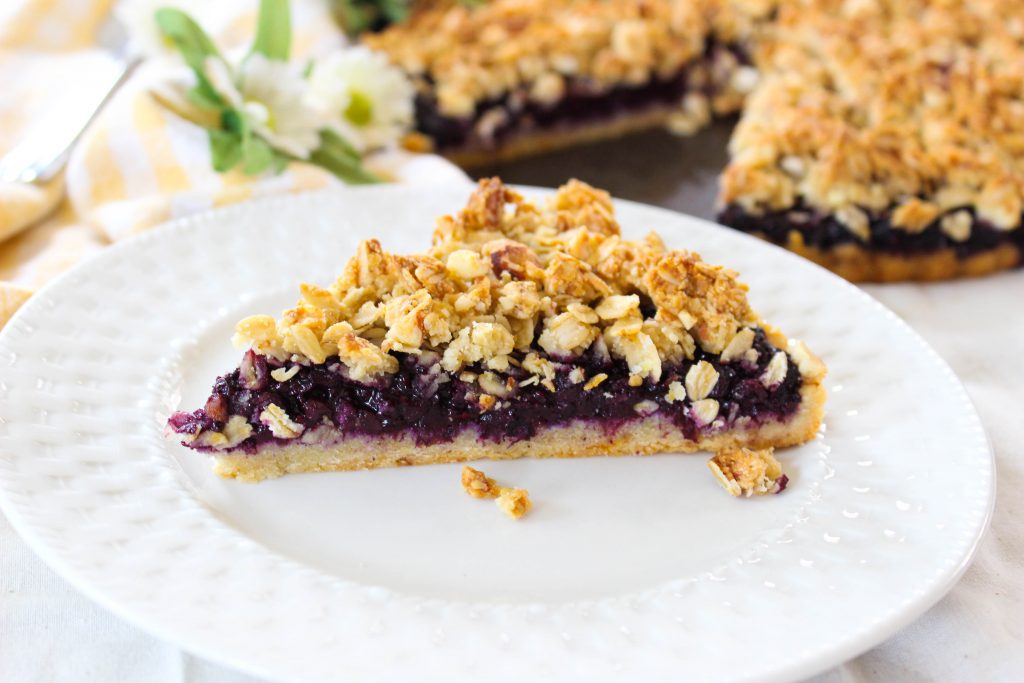 Blueberry Almond Crumb Tart 
Base Layer – 
2 cups almond flour
2 tablespoons coconut oil
2 tablespoons maple syrup
1/4 cup water
1 tsp almond extract
Filling –
3 cups frozen blueberries
2 tablespoons coconut sugar (or white sugar)
3 tablespoons chia seeds
1 tsp almond extract
Topping – 
1/2 cup almond flour
1/2 cup rolled oats
1/4 cup roughly chopped almonds
2 tablespoons coconut oil
3 tablespoons maple syrup
1 tsp almond extract
Start by making the filling — in a saucepan, combine the blueberries, lemon juice, and coconut sugar. Bring to a boil then reduce to a simmer, cooking for about 7 minutes (it's ok for it to be "juicy"). Pour into a bowl and add the chia seeds. Place in the fridge to cool.
Pre-heat oven to 350 degrees. In a food processor, combine the base ingredients and blend until a dough forms. Press into a 9 inch tart pan and bake for 15 minutes. Remove and let cool.
In a bowl, combine the topping ingredients until well combined.
Assemble the tart – pour blueberry chia mixture onto the base, and then sprinkle the crumb topping over the blueberries. Bake tart for 20-30 minutes until topping begins turns brown and toasted. Optional – topping the lemon glaze (powdered sugar and lemon juice). Serve warm, room temperature, or cold!