Carrot Cake Pancakes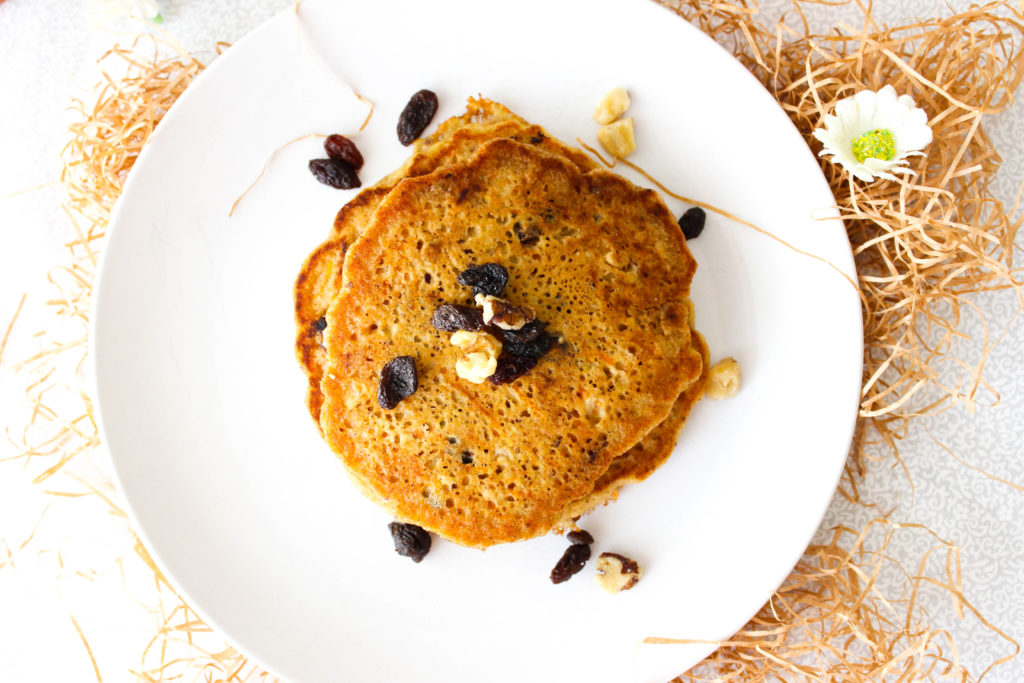 I know that I get my love of carrot cake from my dad. It seemed like almost every year for his birthday, that's what he wanted… When he went on impromptu dessert runs, that's what he brought home… And when he ordered dessert at a restaurant, that's what he got. Needless to say, carrot cake has always been a part of the family which explains why my sister, mom, and I love it so much as well.
My first go at making anything carrot cake on my own were the mini carrot cake muffins which I was obsessed with for quite some time.  Then followed the carrot cake oatmeal which stole my heart almost every morning for a month straight. I think it's safe to say that my carrot cake obsession has developed quite well thanks to my dad.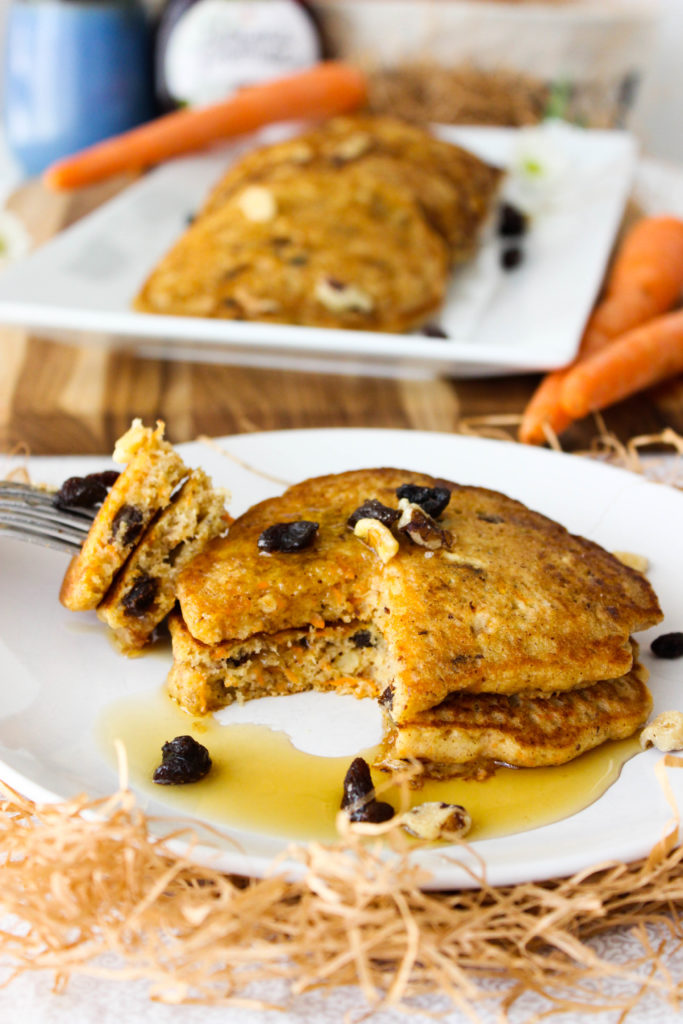 Continuing the carrot cake trend, I knew that I had to make pancakes since 1) they are so easy to make and 2) a very impressive breakfast to wake up to or make for someone else to wake up to. I love that these pancakes are loaded with all the goodies such as raisins, walnuts, and coconut, yet still retain the same carrot cake goodness that we all love.  I have to restrain myself from eating them all at once, and then have to remind myself that if I don't eat them all then I can have more for breakfast the next day! It's called compromise :).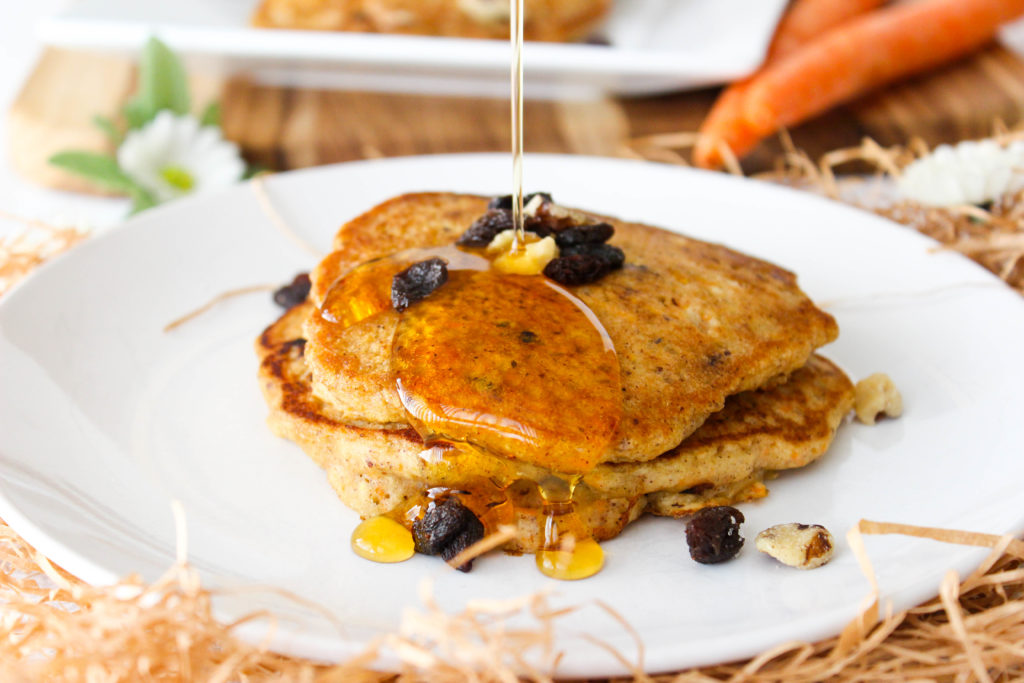 Carrot Cake Pancakes
Makes 8-10 large pancakes
Ingredients:
1 1/2 cups flour
2 tablespoons sugar
1 tablespoon baking powder
pinch of salt
1 teaspoon cinnamon
1/2 teaspoon allspice
1 1/4 cup almond milk
2 tablespoons coconut oil
1/2 teaspoon vanilla extract
1 flax egg
1/2 cup freshly shredded carrots
1/4 cup raisins
1/4 cup walnut pieces
2 tablespoons shredded coconut
Mix your flour, sugar, baking powder, salt, cinnamon, and allspice together and set aside
In another bowl, whisk together coconut oil, vanilla, and flax egg. Add dry ingredients into the wet and whisk until just incorporated. Stir in your carrots, raisins, walnuts, and coconut until just incorporated
Heat a little bit of coconut oil (or use cooking spray) in a pan. Scoop batter into hot pan and wait for bubbles to form before flipping (about 2 minutes each side). Serve with maple syrup!