Cherry Coconut Scones
I know that I say this about everything, but this is one of my favorite recipes. When we made scones in our baking class and I instantly became hooked on how easy it was! I couldn't wait to get home and try different flavor combinations — this one came out as my favorite.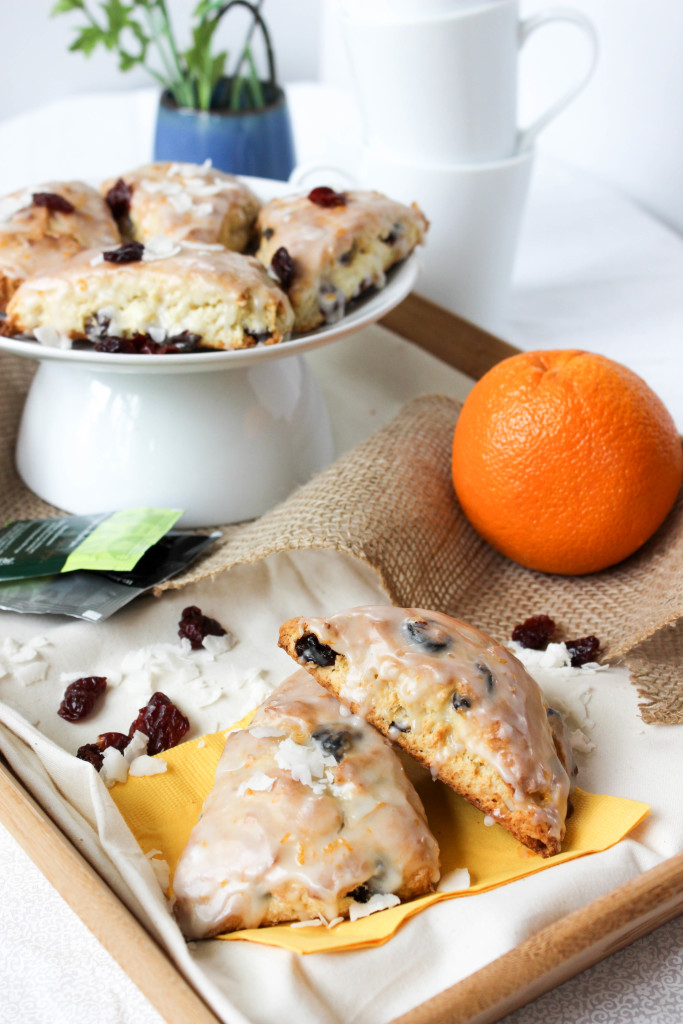 Instead of using milk or buttermilk, I substituted it with coconut milk, unsure of what the outcome would be. In my opinion, it didn't really change anything but added great flavor! I also added coconut flakes to give it an extra hit of coconut. Coconut is a very earthy flavor in my opinion, so I added some tart dry cherries and then topped it with an orangey icing. Let me tell you, the flavor combinations are crazy good.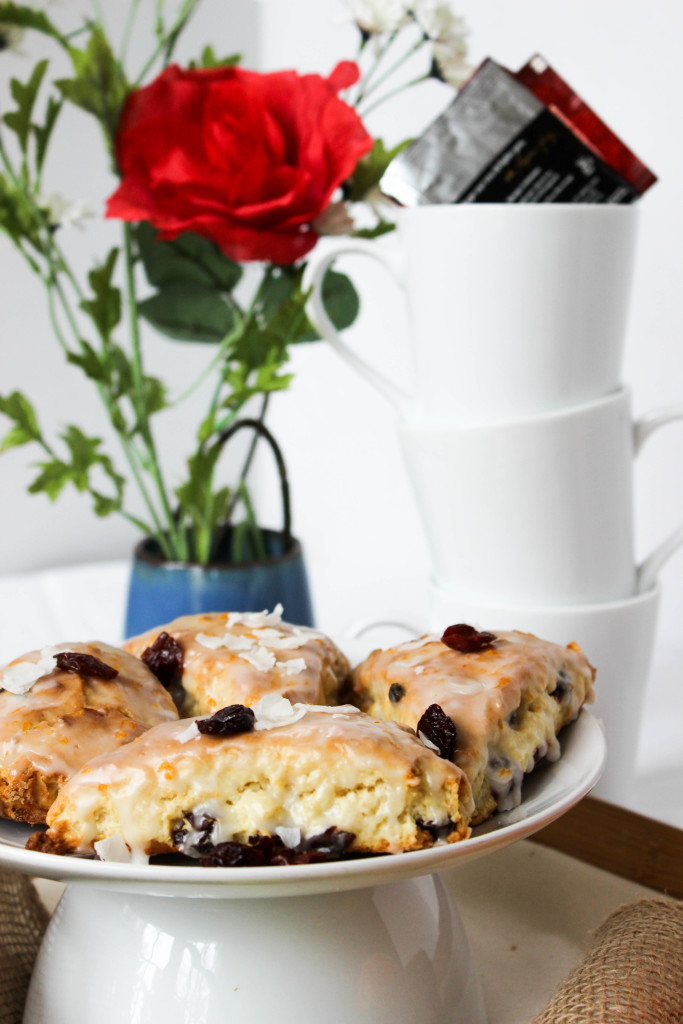 I don't understand why people don't like coconut. If you hate coconut, can you please explain why??? Is it the texture? Or the flavor? I really don't get it. If you love coconut though, you'll have to try this recipe. It comes together very quick in the morning, or you can make it the night before, freeze the dough, and then bake it from frozen the next morning. However  you make it, I'm sure you'll love it.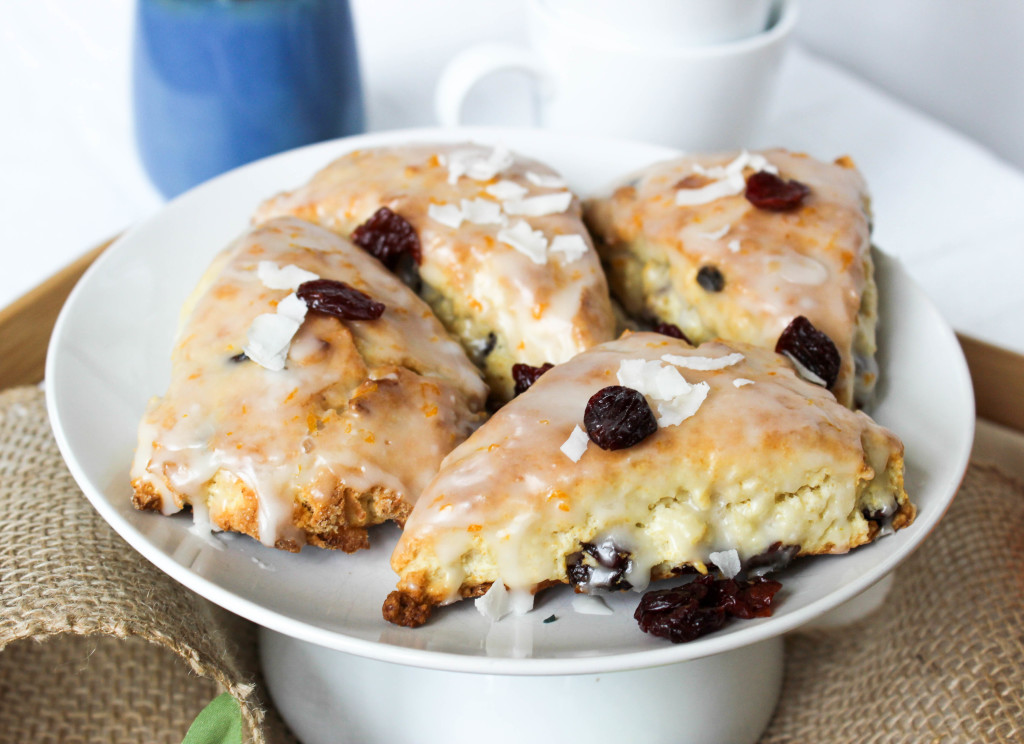 Cherry Coconut Scones
yields about 8-10 scones
Ingredients:
2 cups flour
2 teaspoons baking powder
1/2 teaspoon salt
3 tablespoons sugar
5 tablespoons cold butter – cubed
1 egg
1/2 cup coconut milk
1 cup dried cherries
1/2 cup shredded coconut
For the icing:
2 cups powdered sugar
1/2 cup coconut milk (or enough to make a paste)
zest of 1/2 orange (optional)
1. Pre-heat oven to 400 degrees
2. In a middle with the paddle attachment, add the flour, baking powder, salt, and sugar and mix for about 10 seconds or until all incorporated. Add the cold butter and mix on the lowest speed until you get the consistency of sand (butter is broken up, but dough has not come together completely). Turn the mixer off
3. Add the coconut milk and egg and mix until JUST combined – about 20 seconds
4. Add the dried cherries and shredded coconut, mix for about 5 more seconds then turn mixer off
5. Transfer dough to a floured board (it's ok if the dough has not all come together)
6. Without over working the dough, shape into a circle and press down to make about 1 inch thick
7. Cut into 8 pieces, like you would cut a pie, and place on an ungreased baking sheet
8. Bake for about 20 minutes
9. Make the icing: Put the coconut milk and powdered sugar into a bowl and whisk together until smooth. You might need to add some coconut milk, or use a little less, but you want the consistency of a paste (you can also use water). Zest in the orange and whisk again. Then set aside until the scones are done
10. When the scones come out of the oven, let them cool for about 5-10 minutes. Then using a pastry brush (or you can dip the scones in), coat eat scone with some of the icing, then let the icing harden (about 2 minutes). Keep adding icing until there is no more icing left or until you get the amount of glaze that you want.