Curry Chickpea Salad with Grapes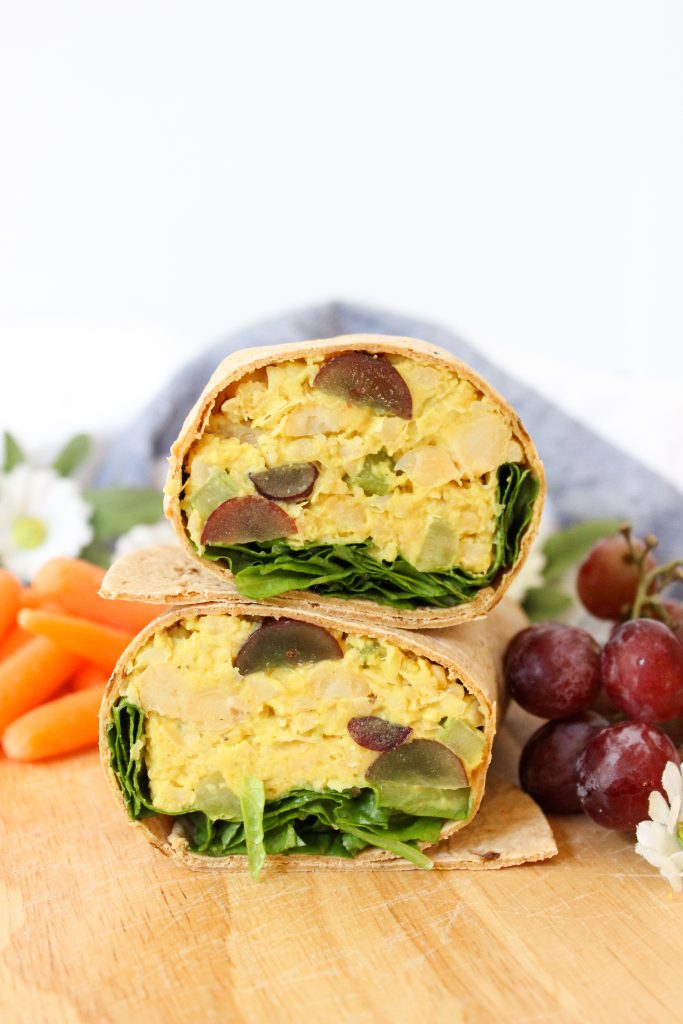 One of my memories of my mom's cooking growing up was large batches of curried chicken salad studded with grapes. We would eat so much of it at one time that it was almost impossible to keep in the house!
Seeing as we love chickpea tuna, I decided to take a stab to see if curried CHICKPEA salad would match up to what my mom had always done. It was delicious! We finished the whole thing in less than 2 days, eating in salads, wraps, and just on its own.
I love the contract of the sweet grapes with the flavorful curry powder. Then you add in the crunch of the celery / onions and it's the perfect combination! Definitely a must have to keep in your fridge for lunches or snacking.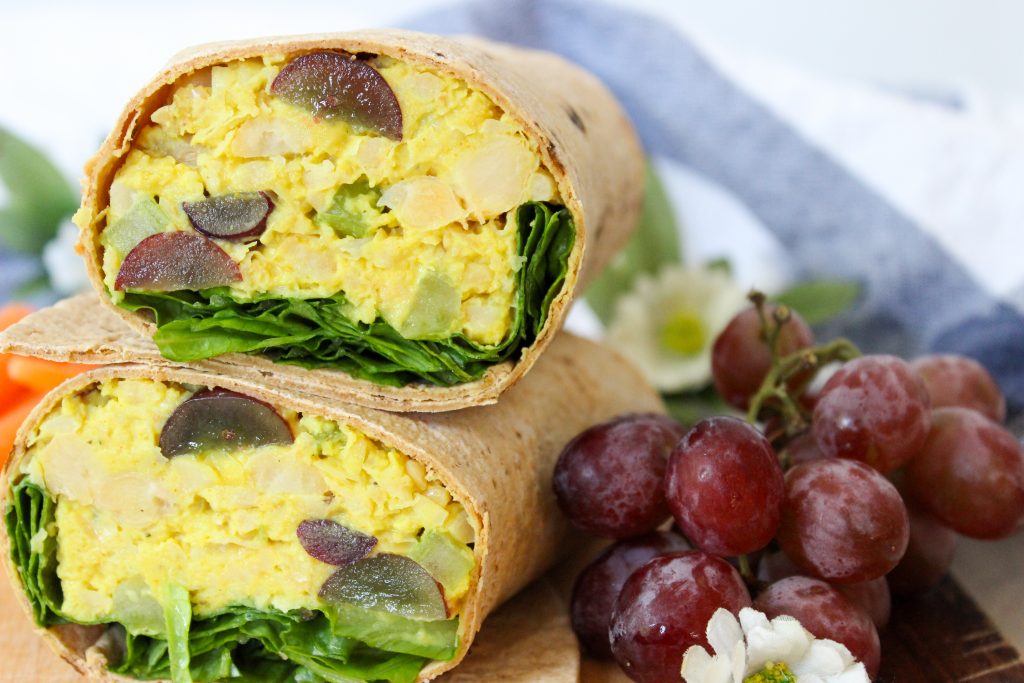 Curry Chickpea Salad with Grapes 
Ingredients:
3 cans chickpeas – rinsed and drained
1/4 cup small diced red onion
1/2 cup small diced celery
1 cup halved grapes
1 tablespoon curry powder
juice of 1 lemon (about 2-3 tablespoons or more to taste)
3-4 tablespoons vegan mayo (or more to taste)
salt and pepper to taste
Add the chickpeas to a large bowl. Using a potato masher or the back of a fork, smash the chickpeas until you get a coarse mixture. You don't want them all smashed completely, but we do want them smashed enough that they begin to stick together.
Add in the rest of your ingredients and mix well until combined
Serve in a sandwich, with crackers, in lettuce wraps, or whatever you desire!