Easy Lentil Kale Soup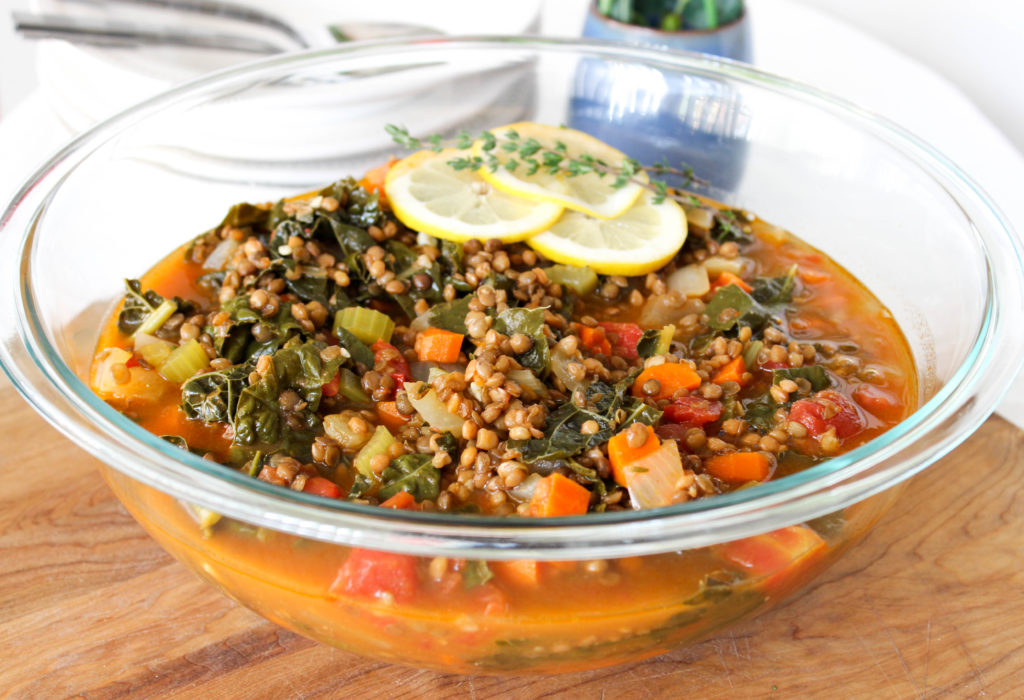 Oh lentils… it's one of those foods that I knew I should always be eating as a vegan but never did because I just couldn't get it right. I remember trying to make a pureed lentil soup over a year ago and it did not meet expectations. It was too gritty, not flavorful enough, and so unappealing to look at. I swore off lentils after that. However, I decided to give it another try and good thing I did!
One day at work, we were making a white bean minestrone of sorts loaded with veggies, kale, and full of tomatoey flavor. I remember thinking about how awesome it would be if I could use lentils! So I made it a priority to figure out how to cook them. I bought a bag from Whole Foods. Cooked them, then dumped then in this soup and OH EM GEE, it was magical.
I made this soup every week for about a month straight! I would also vow to freeze half, but we would eat it so fast that I never had the chance to save some! It's filling, warming, flavorful, and so freaking good for you. I could totally eat this everyday, and I would if I always had it on hand. Definitely a winter soup must have!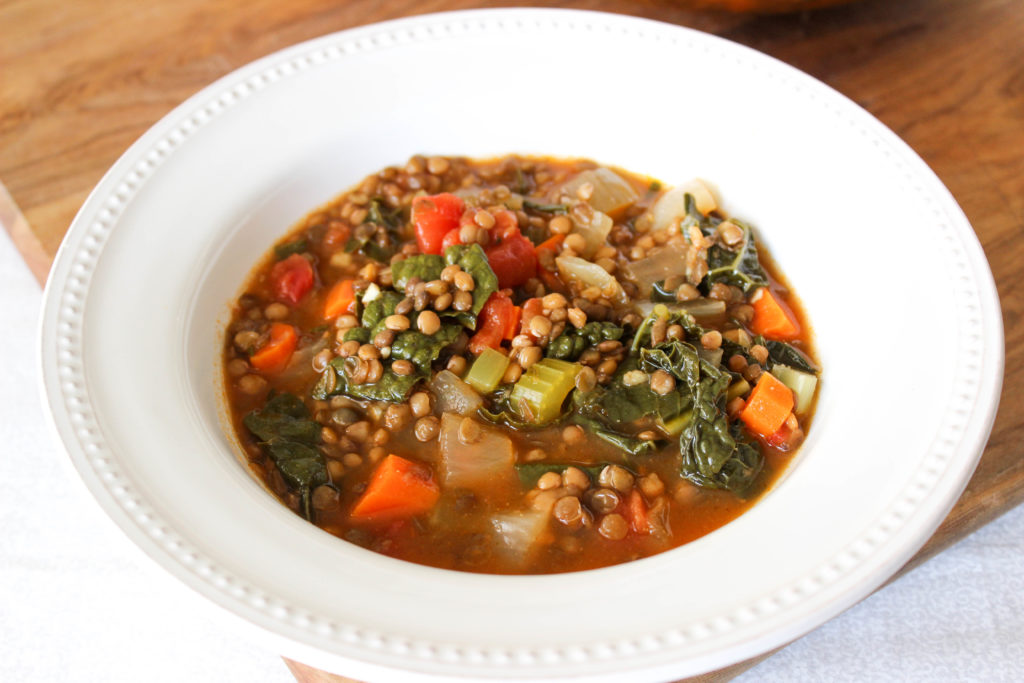 Easy Lentil Kale Soup
Ingredients:
1/2 white onion, medium diced
3 celery stalks, medium diced
4 carrots, medium diced
2 tablespoons olive oil
3 garlic cloves
1 teaspoon cumin
2 bay leaves
4-5 sprigs thyme
1 can diced tomato
1 bunch lacinto kale
5 cups vegetable broth
2 cups COOKED lentils
salt and pepper to taste
Heat oil in a large pot and add the onion, celery, and carrots. Cook until onion is translucent.
Add the garlic, cumin, bay leaves, and thyme. Cook until garlic is fragrant (about 2 minutes)
Dump in the can of tomatoes (not drained) and stir in the kale. Stir to coat kale and mix all ingredients
Add the vegetable broth and cover the soup. Let simmer for 15 minutes
Add the cooked lentils and simmer uncovered for another 5 minutes (to heat lentils)
Adjust seasonings with salt and pepper to taste
Serve by itself or with rice!