Garlic Thyme Sweet Potatoes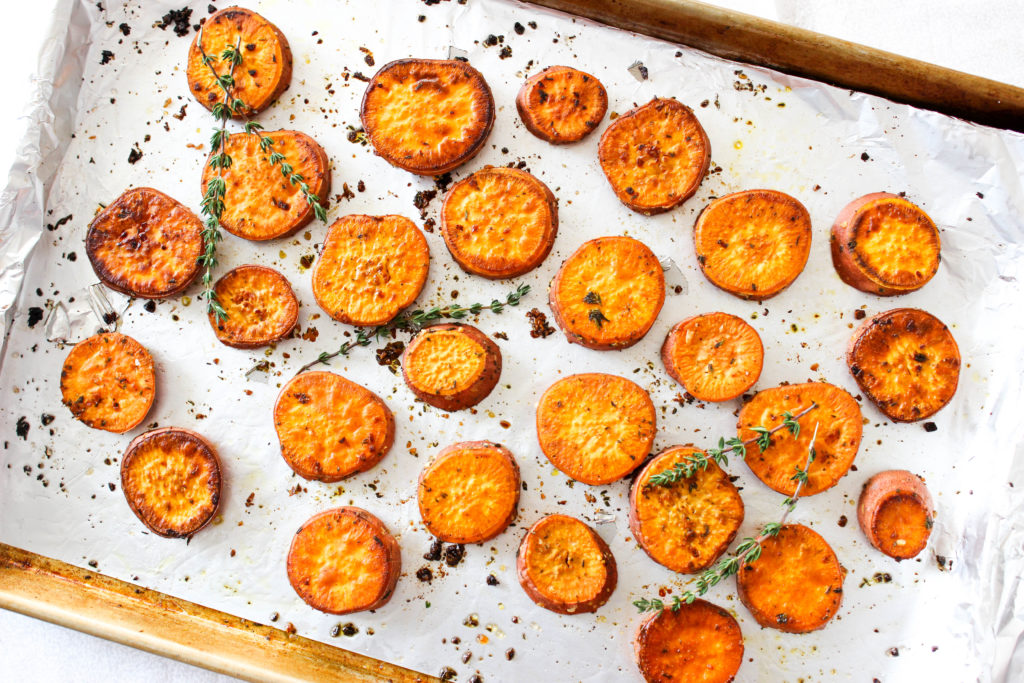 I've always been a big fan of sweet potatoes. Scratch that. I've always been a fan of sweet potatoes with big flavor! I'm not a plain baked sweet potato kinda girl and I'd much rather have them caramelized instead of mashed. However, if you mashed these sweet potatoes, I'd eat them no problem.
These sweet potatoes are so incredibly easy that it doesn't make sense NOT to make them! They are an awesome everyday sweet potato, an impressive dinner party sweet potato, a crowd pleasing potluck sweet potato, and an indulgent 'just because' sweet potato. Basically, these sweet potatoes are life. I love that the garlic gets a little bit crispy along with the caramelization of the sweet potatoes because crispy garlic… let's be honest, it's the best. The thyme is just the perfect herb to accompany the flavor as well and in my opinion, the more the merrier!
I hope that you enjoy these sweet potatoes as much as I do. They are seriously a staple around here.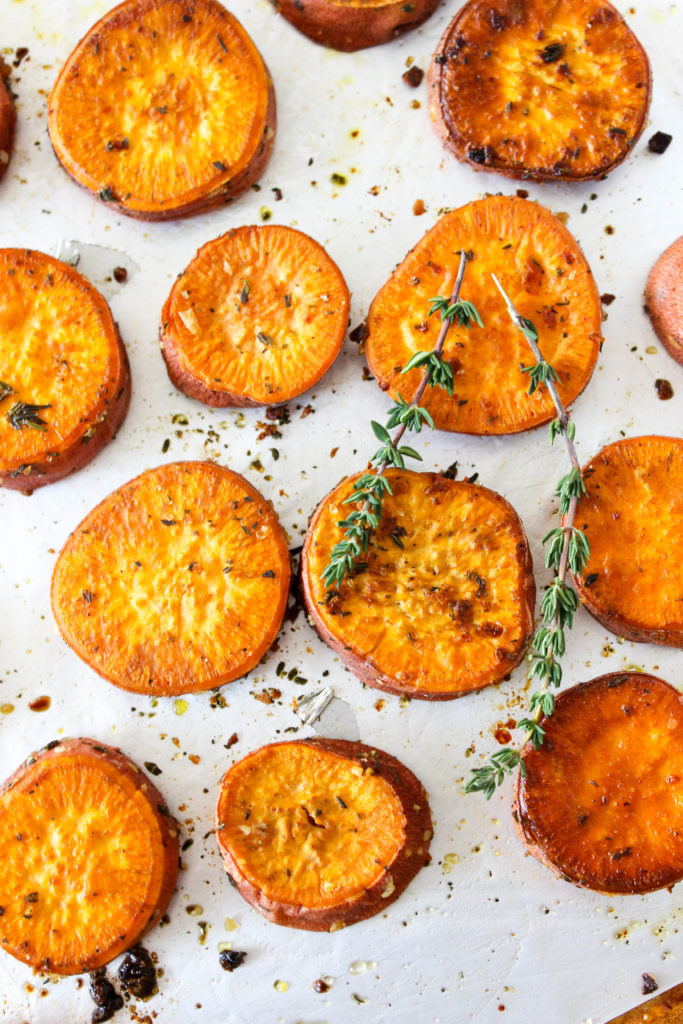 Garlic Thyme Sweet Potatoes
Ingredients:
3 large sweet potatoes – peeled and cut into rounds
3 tablespoons olive oil
4 garlic cloves minced
1 tablespoon fresh thyme chopped
salt and pepper to taste
Preheat oven to 375 degrees.
Line a baking sheet with tin foil
Place sweet potatoes in a bowl and toss with olive oil, garlic, thyme, salt and pepper
Spread sweet potatoes on the baking sheet in a single layer and bake for 15 minutes. Flip the sweet potatoes over and roast another 15 minutes. Enjoy!