Lemon Thyme Popcorn
It's popcorn time!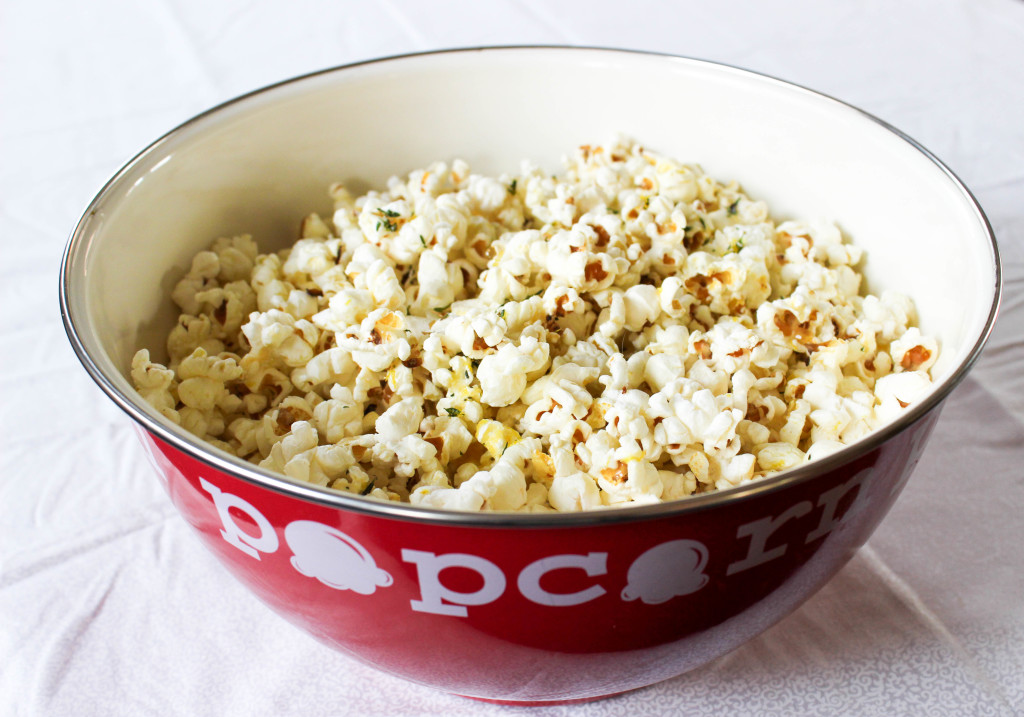 When I lived in Denver, we probably ate popcorn AT LEAST 3 times a week! My room mate, and coincidentally one of my best friends, would buy popcorn seeds by the pound in anticipation for late night snacking. While she preferred salt, pepper, and garlic powder, I always wanted something a bit more. Don't get me wrong, I'm a huge fan of butter and salt — but gourmet popcorn makes me feel oh so fancy.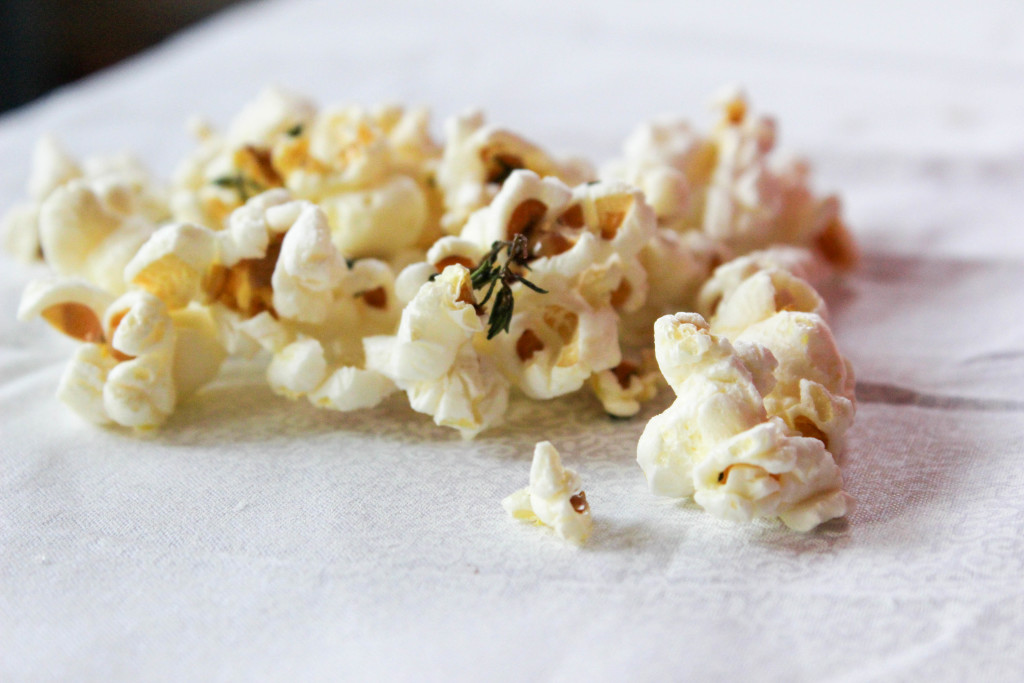 I also worked at a cooking school in Denver called Stir. Before every class, we would make popcorn to serve as an appetizer at the bar while everyone filled in for class. We would get a small window to grab a handful before it went up to the bar, and it was always a sad moment when we had to say goodbye to the pot and actually share…boohoo. Kettle corn, spicy popcorn, tomato basil, I mean the list goes on. My favorite though was lemon and thyme. I've made this popcorn a couple of times and its always satisfying.
This popcorn is soooooooo easy and soooooo delicious. I beg of you though, make your own popcorn at home. Not only does it taste better, but it also means you can customize it HOWEVER you want. You can also make a huge batch and each person can add their own twist to make it how they want. Talk about a crowd pleaser.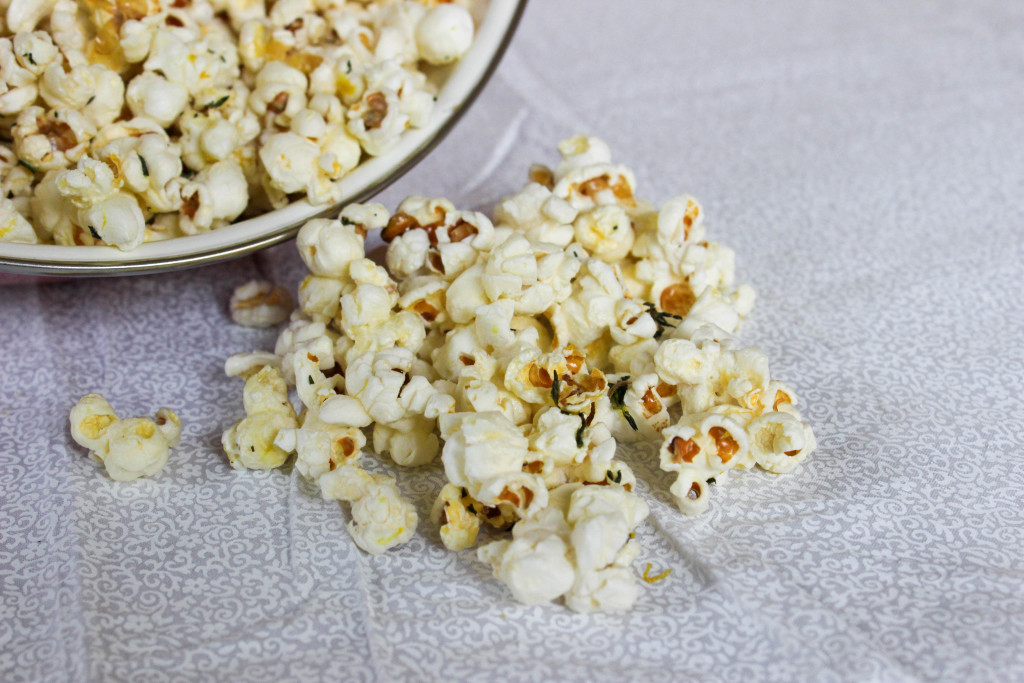 Lemon Thyme Popcorn
Ingredients:
3 tablespoons popping corn
3 tablespoons vegetable oil
1 tablespoon lemon zest (zest of 1 lemon)
1 tablespoon fresh thyme – chopped
3 tablespoons butter – melted
salt and pepper to taste
1. In a large pot with a lid, take the popping corn and oil and swirl in the pan until each corn is covered in oil. You should have just barely enough popping corn to cover the bottom of the pan and just enough oil to cover each corn.
2. Put the top on and set the heat to medium. The corn will start popping after about 4 minutes. Every so often, take potholders and shake the pot (make sure to hold the lid) so that the un-popped kernels can get some heat! Do this a couple of times until popping between kernels is about 2 seconds. Take off the heat, shake one more time and let it sit
3. Mix melted butter, lemon zest, and thyme in a small bowl and pour over the popcorn. Add desired amount of salt and pepper. Add the lid back on and shake again until all ingredients are coating the popcorn. Serve immediately