Peanut Butter Protein Rice Krispies
I've noticed that I've become quite obsessed with protein bars lately. Not the kind that you buy in the store though… homemade of course. I love being able to have a quick on the go snack that I actually know what the ingredients are and have no preservatives or yucky things. Plus, I can't fathom buying bars for $3 a pop when I can eat REAL food and REAL protein bars that contain REAL ingredients. Know what I'm saying?
I decided to adventure into trying these rice krispie treats because the protein bars are so filling and I just wanted to eat them all the time which was impossible because I was also full! I wanted a light, crunchy snack that I could easily eat with my lunch, or pair with an apple. These. Are. Perfect.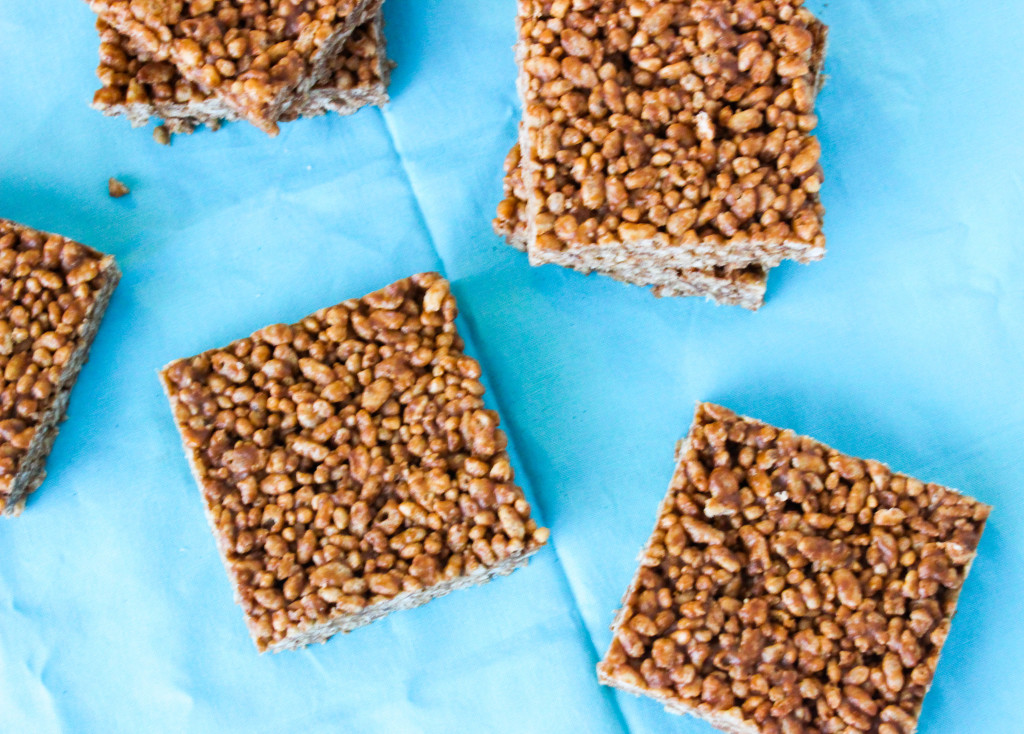 You might be surprised to find that you probably have all of these ingredients in your pantry already (maybe minus the rice cereal) and can easily make these bars in about 2 minutes. You can even customize these to fit what you need. Don't want to use maple syrup? That's fine, swap for agave or super smooth date paste. Gluten free? There is gluten free rice cereal! Seriously, you can do almost anything and still have a tasty crispy treat waiting for you whenever you want :).
As far as the nutrition facts go, these will change depending on what brands of products you use (aka the peanut butter, protein powder, and maple syrup/sweetener), but when I calculated it, here's what I got per bar (recipe makes 9 rather large bars):
170 calories
9 grams fat
16 carbs
7 grams protein
Definitely healthier than a lot of other options out there! If you try another variation, comment below and let me know how they turned out!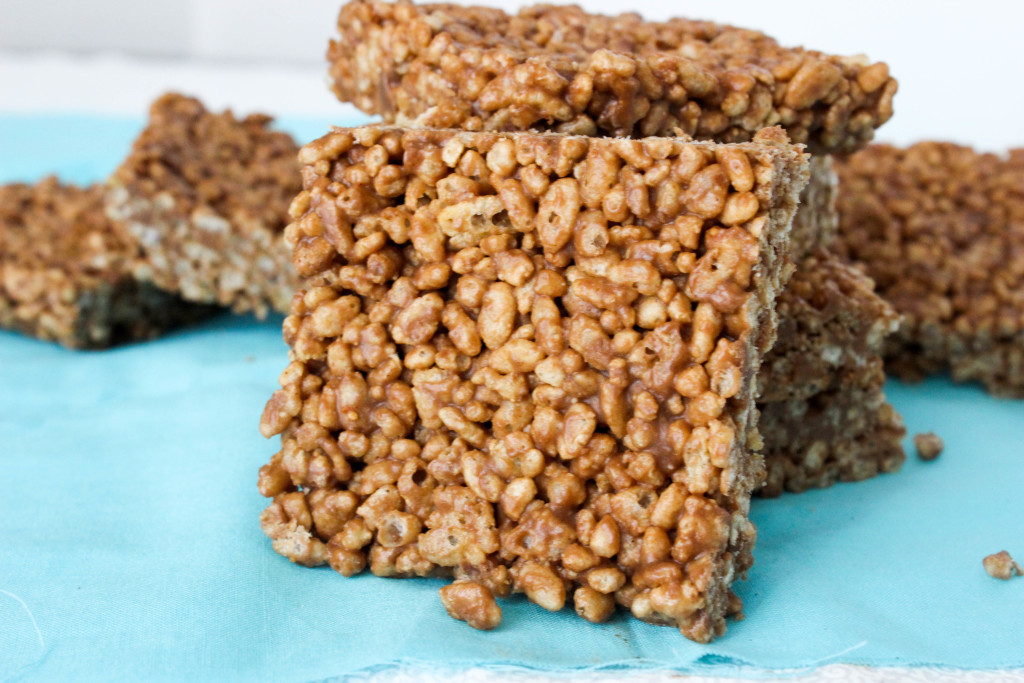 Peanut Butter Protein Rice Krispies
Ingredients:
1/2 cup smooth peanut butter
1/4 cup maple syrup
2 tablespoons coconut oil
1/2 teaspoon vanilla extract (optional)
1 scoop protein powder (about 1/4 cup)
3 cups rice cereal
Combine peanut butter, syrup, coconut oil, and extract in a small bowl. Microwave for 30 seconds to 1 minute and stir until smooth
Add protein powder into peanut butter mixture and whisk until smooth
In a large bowl add the rice cereal and peanut butter mixture. Stir well to combine
Place rice cereal mixture into a 9×9 pan lined with tin foil and spread evenly.
Refrigerate for 30 minutes or until set. Cut into 9 squares. Store in the fridge!