Potato and White Bean Cakes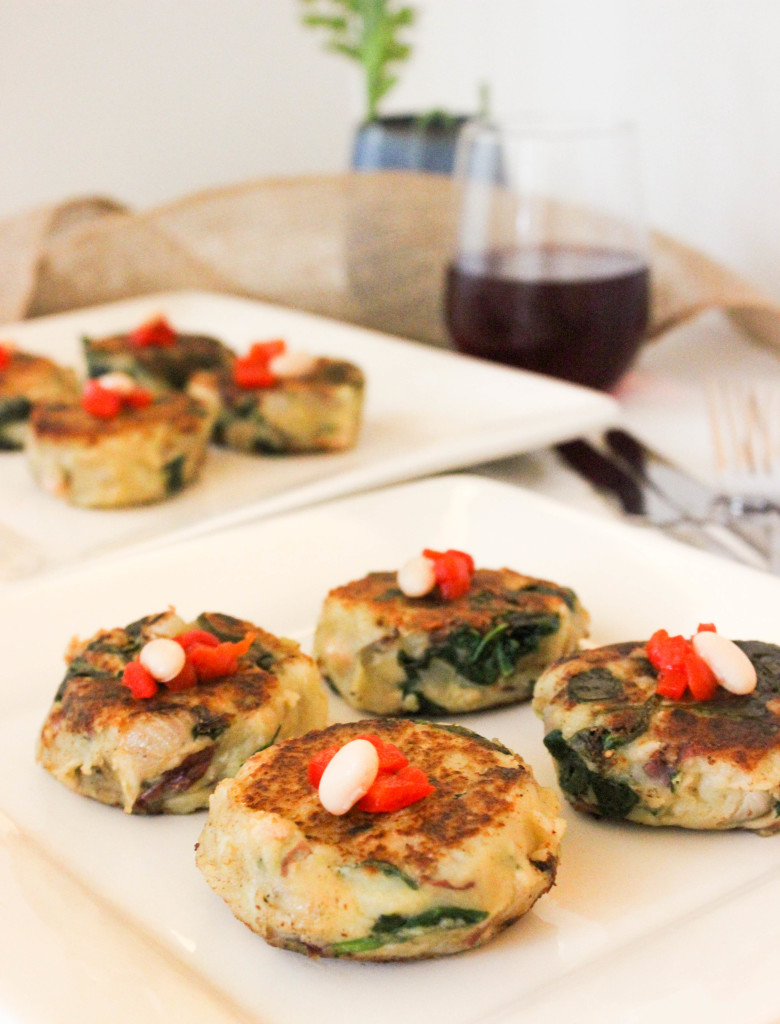 Looking for a vegan/vegetarian/yummy/easy side dish to make? I got you covered. Actually, this could even be a main course if you pair it with some sautéed veggies! We make potato/bean cakes all the time at work off of the vegan menu and they are surprisingly popular. I decided to experiment with my own little combo and loved the result.
The beauty of this recipe is that you can use whatever spices you want! I just happen to love cumin and coriander and put it in everything. You can also bake them instead of sear them, use chickpeas instead of white beans, add peas. I mean the possibilities for something like this are really endless. Give it and try and let me know what creative cakes you make!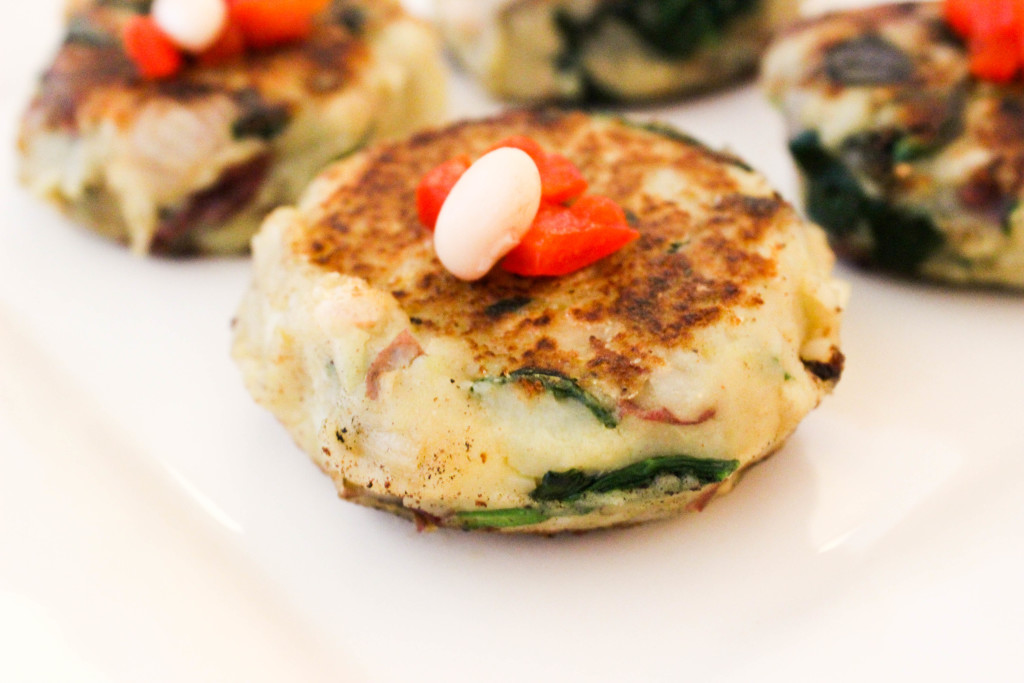 Potato and White Bean Cakes
makes 8-10
Ingredients:
1/2 pound red potatoes
1 cup cannellini beans
3 cups spinach
1/4 cup onion- small diced
2 garlic cloves- minced
1 teaspoon cumin
1/2 teaspoon coriander
salt and pepper to taste
4 tablespoons olive oil
1. Boil potatoes until soft. Drain and set aside
2. Sauté onion in half the olive oil until translucent. Add garlic and spices and cook for about 2 more minutes. Add spinach and sauté until tender. Set aside
3. In a large bowl, mash the potatoes. You still want them to have texture, so only mash it through a couple of times so that the cake will hold together. Add the beans and spinach mixture and mix well. If the mixture looks dry, add more olive oil.
4. Let potato mixture chill in the fridge for about 20 minutes (to firm up). Form into cakes and sear for about 2 minutes on each side. Serve!