Pumpkin Oatmeal Protein Pancakes
I woke up this morning knowing I was going to make pancakes. It took me a good half hour to figure out exactly what kind, but I finally decided on these pumpkin oatmeal protein pancakes. I had some pumpkin puree left over from when I made Pumpkin Chocolate Chip Brownies the other day, so I thought this might be a good place to use some more of it.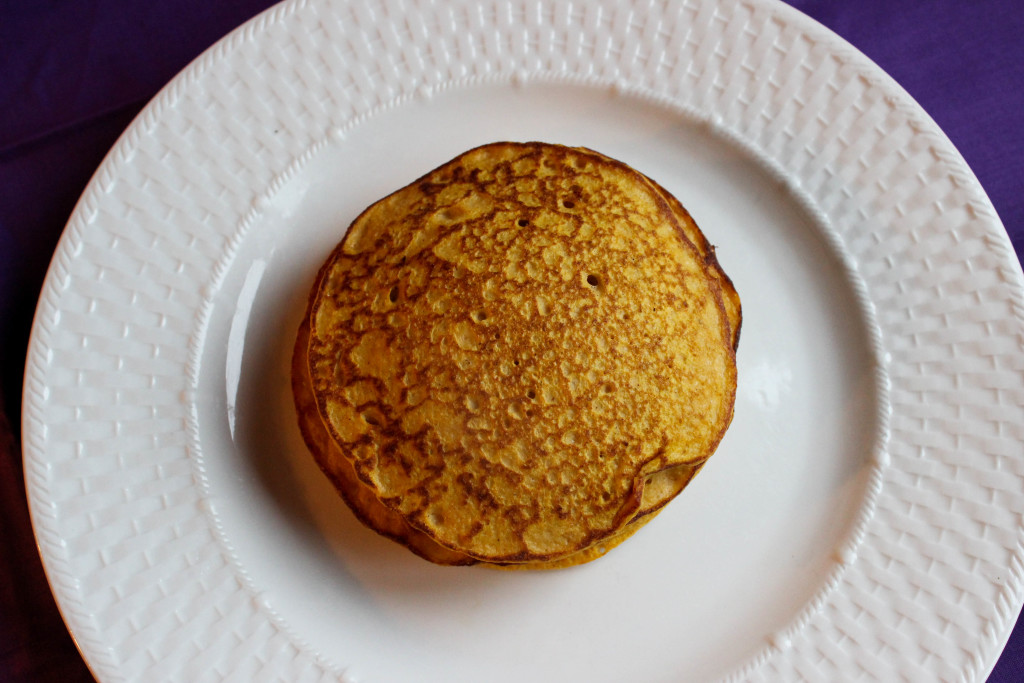 This recipe is actually adapted from my Oatmeal Protein Pancakes. Since I was headed to the gym straight after breakfast, I wanted a pancake that was going to give me a good balance of carbs and protein — which these pancakes have! I had so much energy and had one of the best leg workouts I've had in a while.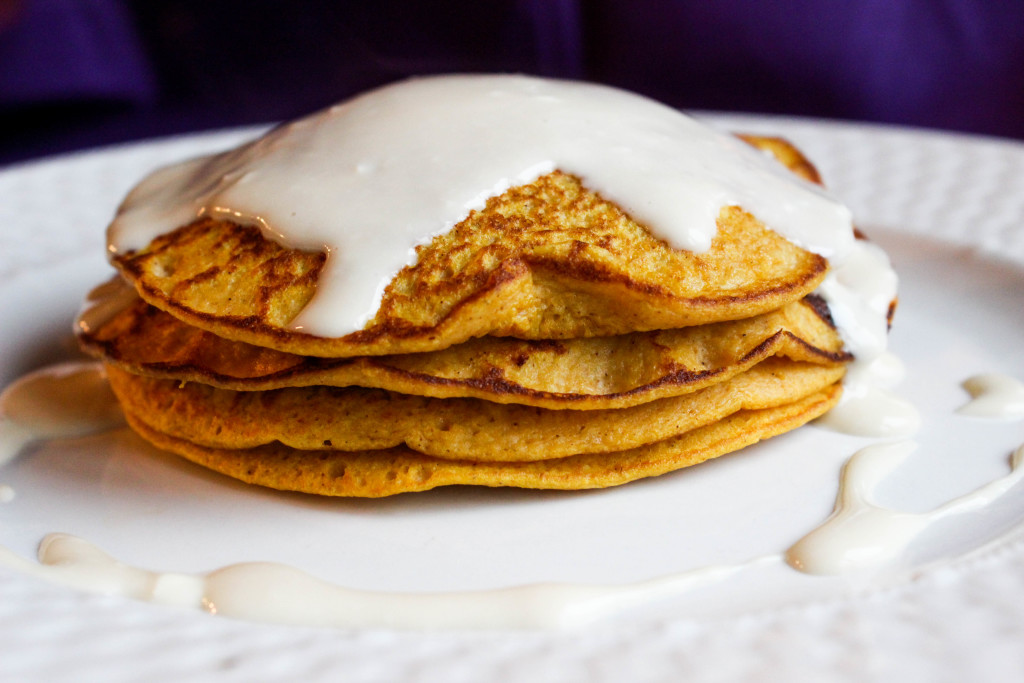 These pancakes are not overly sweet at all. Because of that, I wanted to make a sweeter syrup to go on top. I used reduced fat cream cheese mixed with syrup which gave the pancakes a tangy/sweet bite! You can also use plain maple syrup or nothing at all.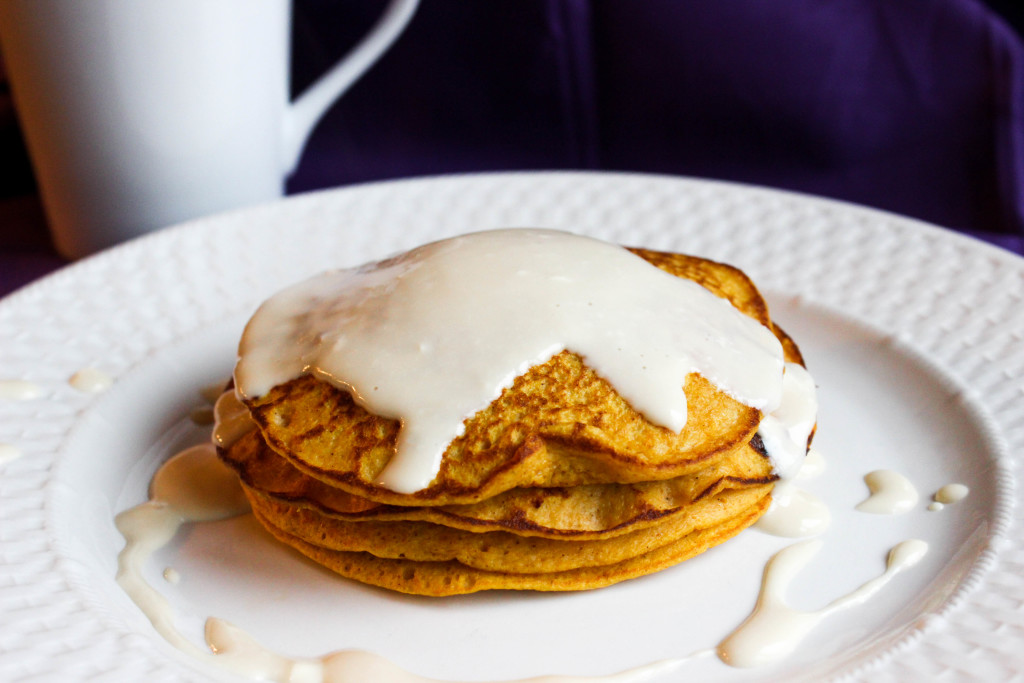 Pumpkin Oatmeal Protein Pancakes
Ingredients:
1/2 cup oats
1/4 cup cottage cheese
2 tablespoons pumpkin puree
2 tablespoons almond milk
1 egg
1 egg white
1/4 teaspoon cinnamon
1/4 teaspoon pumpkin pie spice
2 tablespoons cream cheese
1 tablespoon maple syrup
1. Combine cream cheese and syrup in a bowl. Heat in the microwave for 20-30 seconds until it smooth. Mix again and set aside.
2. Combine the rest of the ingredients in a blender and blend until smooth
3. Spray your pan with cooking spray over medium heat. Add about 1/4 of the batter to the pan. Cook until the pancake starts to bubble, then flip (about 3 minutes)
4. Serve with cream cheese syrup!