Red Wine Buttercream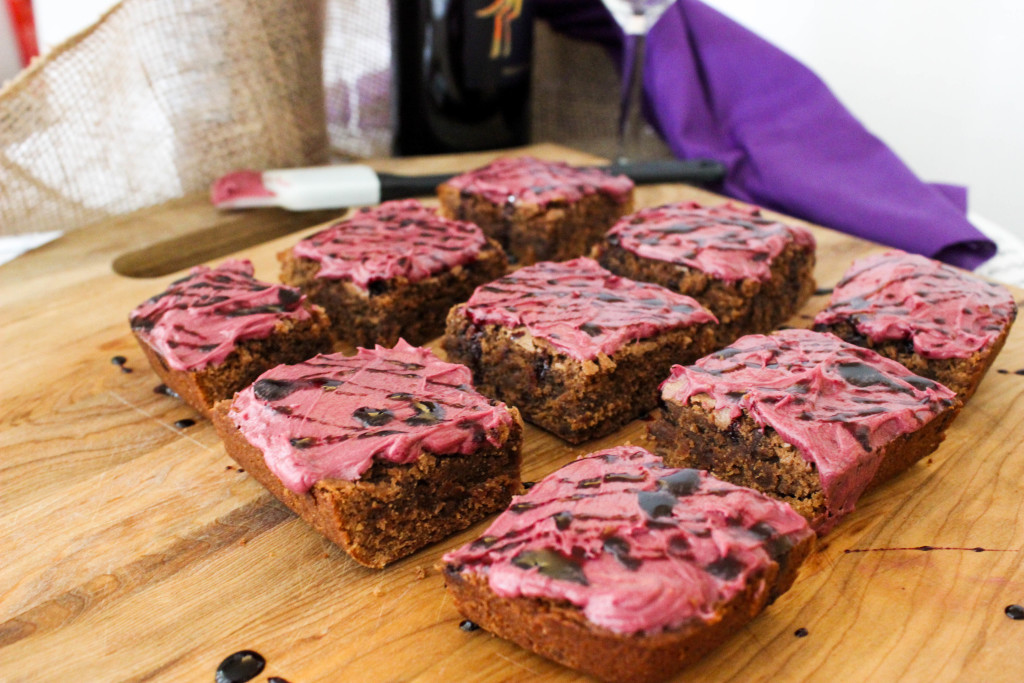 I'm more a white wine girl if I do say so myself. Sweeeeeet white wine like Moscato or Riesling. A lot of times when ordering wine, I always feel like a little 21 year old who is ordering their first drink and needs something sweet so they can't taste the alcohol….but I'm 25 soooooo that's awkward (lol). I don't know what it is about white wine, but I feel like it tastes a lot less like rubbing alcohol. Or maybe it's because my parents are red wine obsessors and I don't like it after years of watching them drink it.
While I have never necessarily been a red wine person, I recently got into it — specifically Cabernet Sauvignon or a Shiraz/Cabernet but I will only drink it in very small moderation.  However, when cooking with wine, I choose red every time. I love the depth of flavor and the ability to make it sweeter or not so sweet depending on what I want.
I thought about this recipe after thinking about my wine poached pears and remembering what a heavenly syrup the red wine made. So naturally, I wanted to make it into frosting and put it on something sweet. I LOVE this buttercream! I can't wait for a special occasion so I can make it with chocolate cake or even vanilla cake, or brownies, or cookies, literally ANYTHING! Not only is it incredibly easy, but it can be made vegan, adapted using difference spices such as cinnamon or nutmeg for a 'warmer' feel, or even just use the syrup on it's own! Seriously, a must make. I mean common — just look at that color!!!!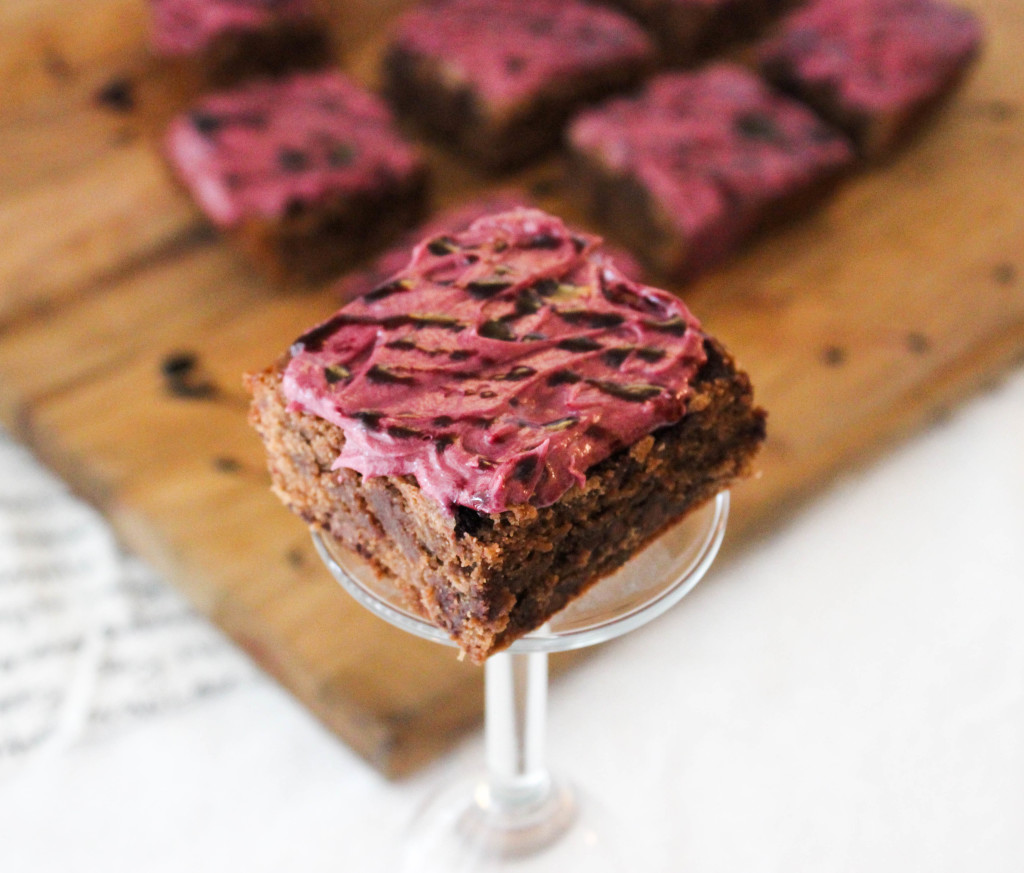 Red Wine Buttercream
Ingredients:
1 1/2 cups red wine (I used the Shiraz-Cabernet blend by Yellowtail)
2 tablespoons of honey (or agave if vegan)
4 tablespoons butter at room temp (or vegan butter if vegan)
3/4 cup powdered sugar
1. In a small saucepan, simmer red wine and honey. You want to reduce this mixture until you are left with about 1/4 cup (about 20 minutes). It will not seem like it is a syrup, but once it cools it will be. Once wine is reduced, set aside and allow to cool completely
2. Beat butter until smooth. Add powdered sugar in 1/4 cup additions. Finally, beat in the wine syrup. Beat until fully combined.