No Bake Sesame Banana Power Balls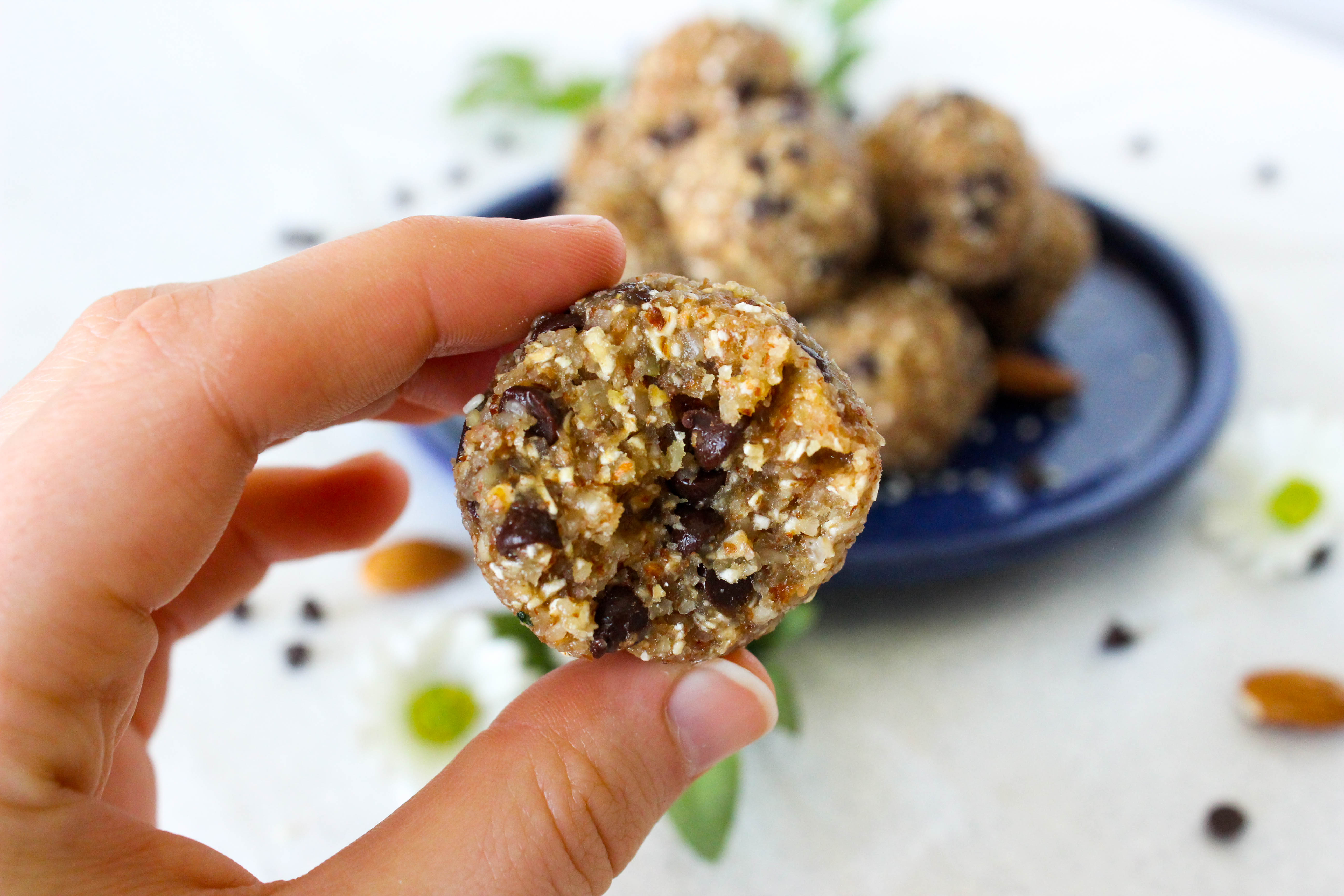 I eat these everyday — no lie. I love how easy they are to make, easy to eat, easy to transport, and even eat to store!
It's only recently that I started exploring with tahini. I had a craving for it at one point and used it to create my roasted squash and kale salad but then more than half the jar was sitting in my fridge for way too long. It wasn't until I decided that I was taking a break from peanut butter that I wanted to use tahini as substitutes in all things. I loved it! Not only does it taste lighter, but it still gives that nutty taste while being nut free! I now use tahini in baking more than I use peanut butter. In fact, I don't think I've bought peanut butter in a couple of months! Crazzzzzyyyyy….
One of my favorite things about these balls is how healthy they are. All natural ingredients that come into perfect macro bites! 1 ball is about 105 calories, 7 g fat, 9 g carbs, 3 g protein, and 2 g fiber! I love eating 2 of these with an apple as a pre-workout snack, or munching on them at night if I need something sweet. I vowed to always have them on hand for when I need them and so far, it's been amazing!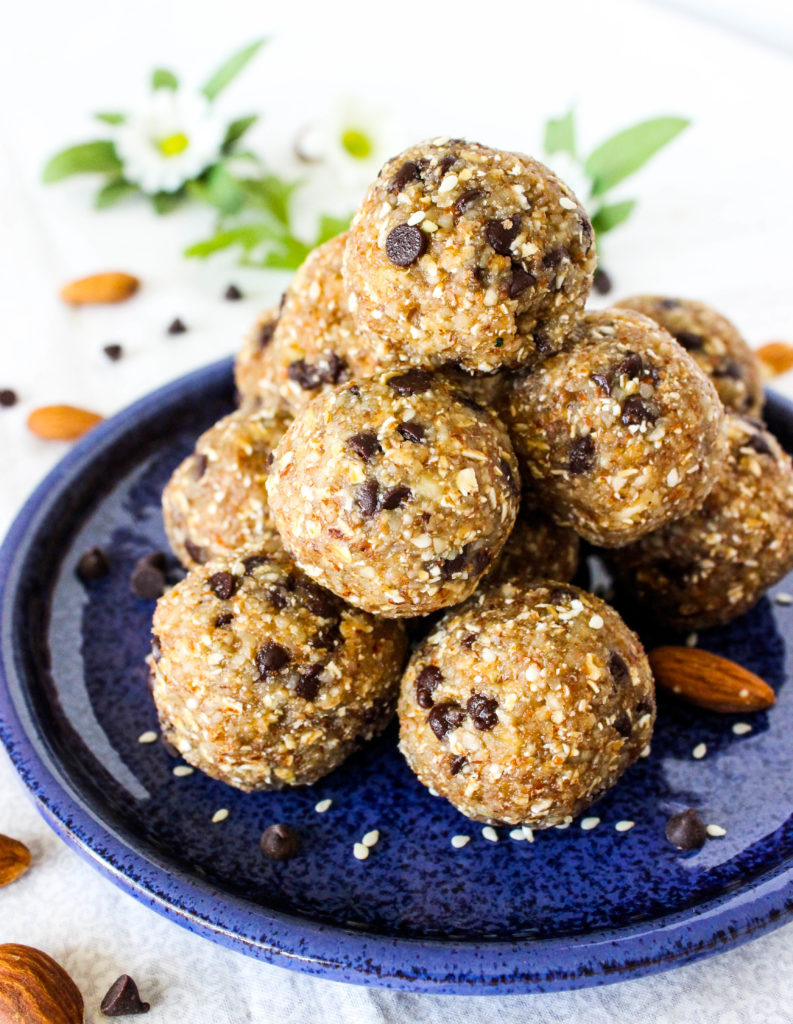 No Bake Sesame Banana Power Balls 
Makes 12-14 balls
1 cup almonds
1/2 cup oats
1/4 cup tahini
1 ripe banana
2 tablespoons maple syrup
1 teaspoon sesame seeds
1/4 cup mini chocolate chips
In a food processor, blend the almonds and oats until both resemble more of a flour consistency. Remove to a large bowl and set aside
Add the banana, tahini, and maple syrup into the food processor and blend until smooth. Add to the almonds and oats and stir well to combine.
Stir in the sesame seeds and chocolate chips mixing well.
Scoop out (about 2 tablespoons each) and roll into balls. Store covered in the fridge for up to 2 weeks