Sugar and Spice Cupcakes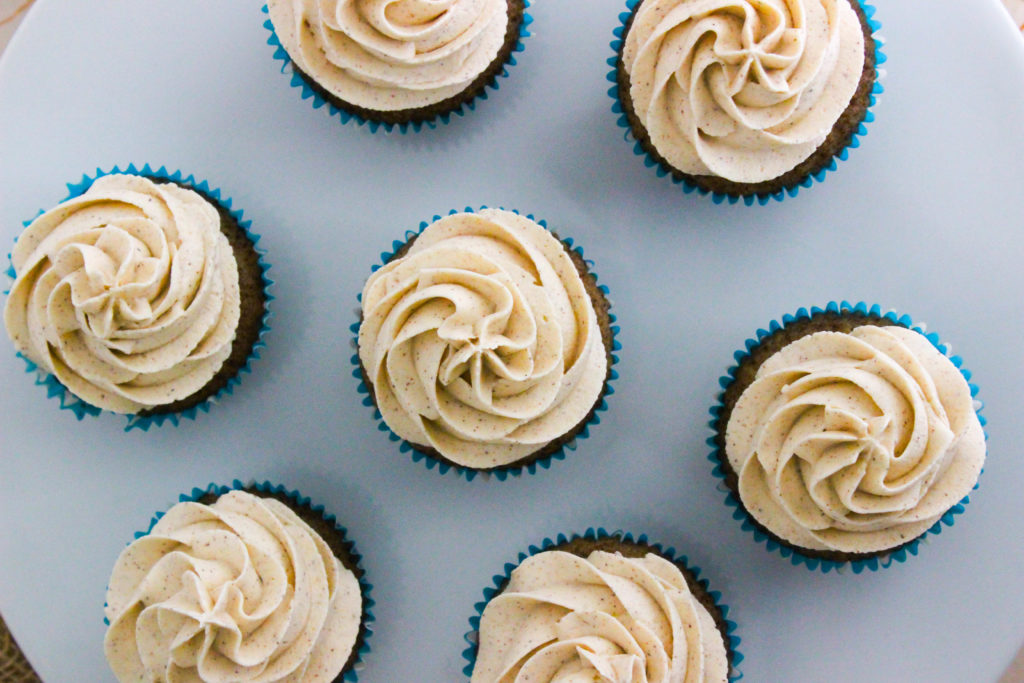 I don't know why but I am OBSESSED with spice cakes! I remember that I didn't really like them when I was younger because I was mostly wanting chocolate desserts instead of something filled with deep rich spices. However, now that I'm older, I really appreciate the flavor and I think it goes great for breakfast, tea time, dessert, really any time!
When eating these cupcakes, I really need to practice some restraint. I become so addicted to the spice that I tend to keep eating them and eating them until they are all gone. I just love how spice filled these cupcakes are to give them so much flavor! The base of this recipe takes really well to spices so if you have other spices that you want to add (such as ginger or cardamom), they will only enhance the flavor. No matter what, you get nice and fluffy cupcakes for yourself or to share.
When I find a recipe that I like, I tend to stick with it and just adapt. This recipe is also what I use for my orange spice cake, a variation of it for my cherry almond cupcakes, vegan coconut cupcakes, and even my pear almond torte! This recipe is really fool proof and it's so simple! I love that I can have cupcakes in the oven in about 20 minutes and dessert ready is less than an hour. That's my secret to being superwoman ;).
Don't like frosting? These also go great with a chocolate ganache as the topping!!! Instead of heavy cream, use coconut milk and you will be in chocolate ganache heaven! Plus, the combination of these spices and chocolate really go well together — I promise!
Sugar and Spice Cupcakes
Makes 10-12 cupcakes
Ingredients:
1 cup unsweetened almond milk
1 teaspoon apple cider vinegar
1/3 cup coconut oil melted
2 teaspoon vanilla extract
1 1/4 cup flour
2 tablespoons corn starch
3/4 teaspoon baking powder
1/2 teaspoon baking soda
1/2 teaspoon salt
3/4 cup sugar
1 teaspoon cinnamon
1 teaspoon cloves
1/2 teaspoon allspice
1/2 teaspoon nutmeg
For the Frosting:
1/2 cup softened margarine or vegan butter
2 1/2 cups powdered sugar
1/2 teaspoon vanilla
1/2 teaspoon cinnamon
1/2 teaspoon cloves
1/4 teaspoon allspice
1 tablespoon almond milk
Preheat oven to 350
Combine your almond milk and vinegar and set aside for about 10 minutes
In your mixing bowl, combine all the dry ingredients including sugar and spices using the whisk attachment. Mix the dry ingredients together so they are incorporated.
Add in your milk mixture, coconut oil, and vanilla. Mix until just combined
Pour into prepared cupcake liners and bake for 18-20 min. Cool completely before icing
For the frosting: Place margarine in a bowl with whisk attachment and add 1/2 cup powdered sugar at a time until all is incorporated. Add the end, add the spices, vanilla, and almond milk. Whisk up to combine. Place in piping bag and ice the cupcakes!