Summer Roll Noodle Bowls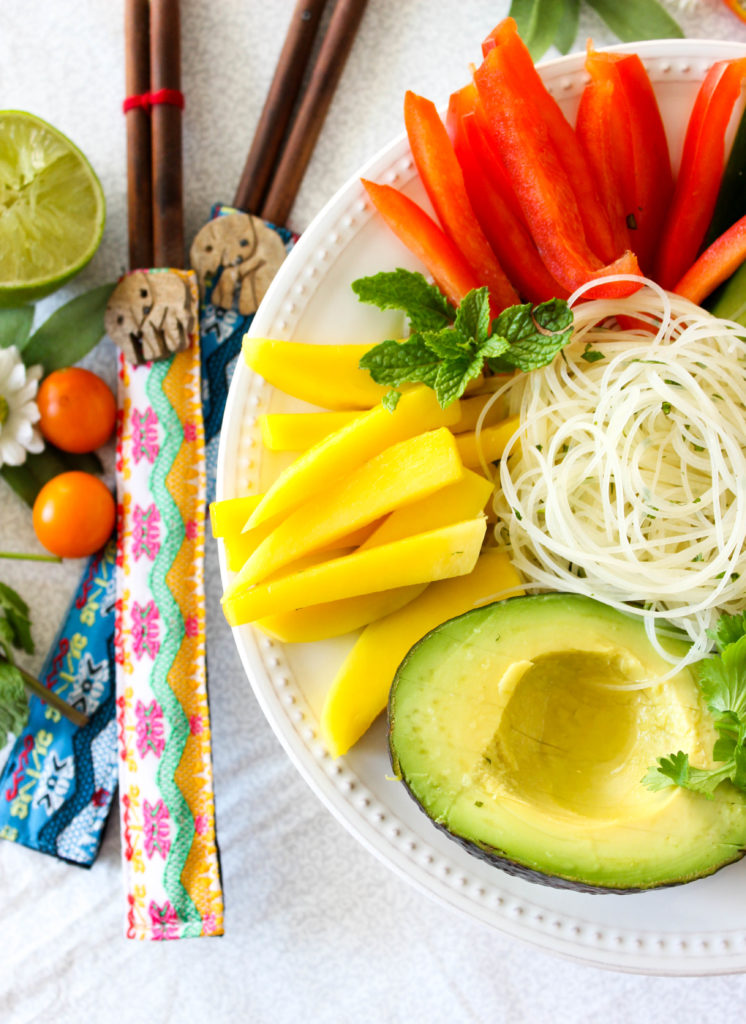 Well, fall has officially come. I have to admit that I'm not excited about it. Sweaters, leggings, and boots…yes it's all nice… but being cold, runny noses, and not wanting to leave the apartment is not my jam. I'm the type of person who would rather be hot than cold. Not to mention — shoveling snow! Oh how I dread the winter.
I'm in denial that fall is actually here so I'm still making summer dishes, like this noodle bowl! What I love the most is the fresh flavors and colors! Cilantro and mint coat the noodles while a light lime sauce helps to bring out more flavor! Then add a bunch of fresh veggies…voila! Not only is this a pretty bowl to look at it, but it's also very healthy. I also love how easy this recipe is, like seriously so easy! Cook the noodles, cut everything else up, mix in the sauce, and eat away.
I might have to continue to make these bowls throughout the winter just to remind myself that summer will come back soon… Oh please summer come back soon.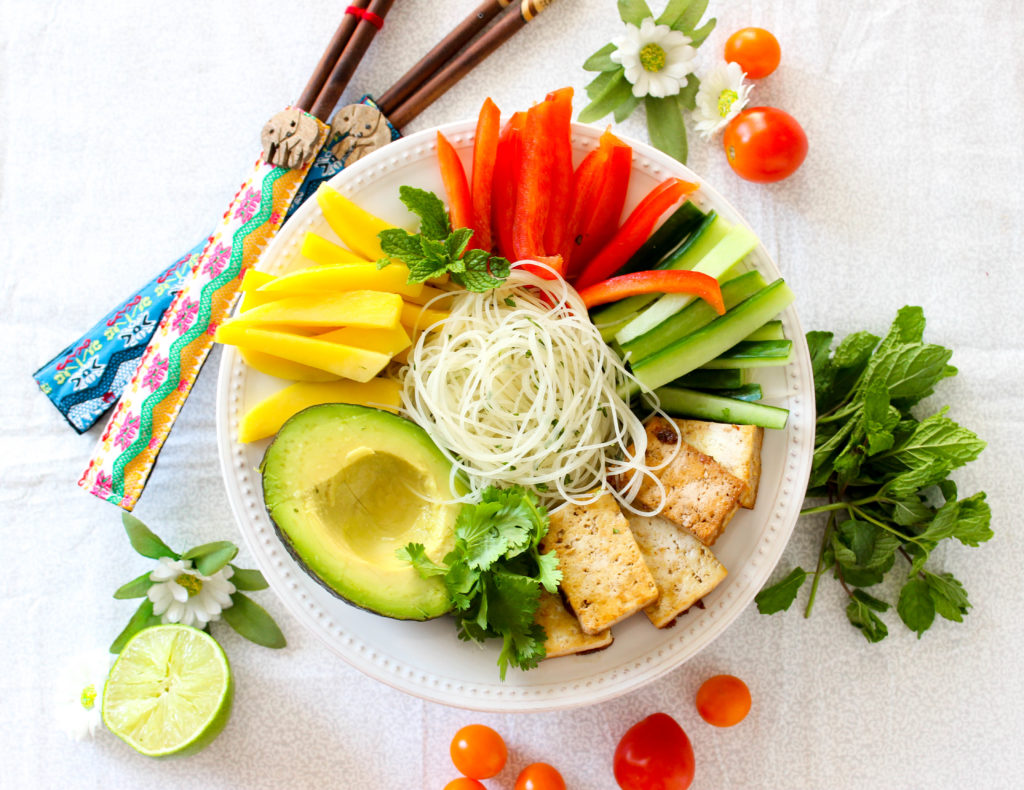 Summer Roll Noodle Bowls
Ingredients:
2 packages thin rice noodles
juice of 1 lime
2 tablespoons soy sauce
1 teaspoon white rice vinegar
1/4 teaspoon sesame oil
2 teaspoons agave
1/4 cup chopped cilantro
3 tablespoons chopped mint
sliced cucumber
sliced red pepper
sliced mango
slice avocado
1 recipe for Ginger Soy Tofu
Cook the rice noodles according to package directions. Drain and set aside
Combine lime juice, soy sauce, vinegar, sesame oil, and agave in a small bowl. Pour over noodles and mix well.
Add cilantro and mint to noodles and mix well.
Top noodles with garnishes and serve!