Vegan Banana Bread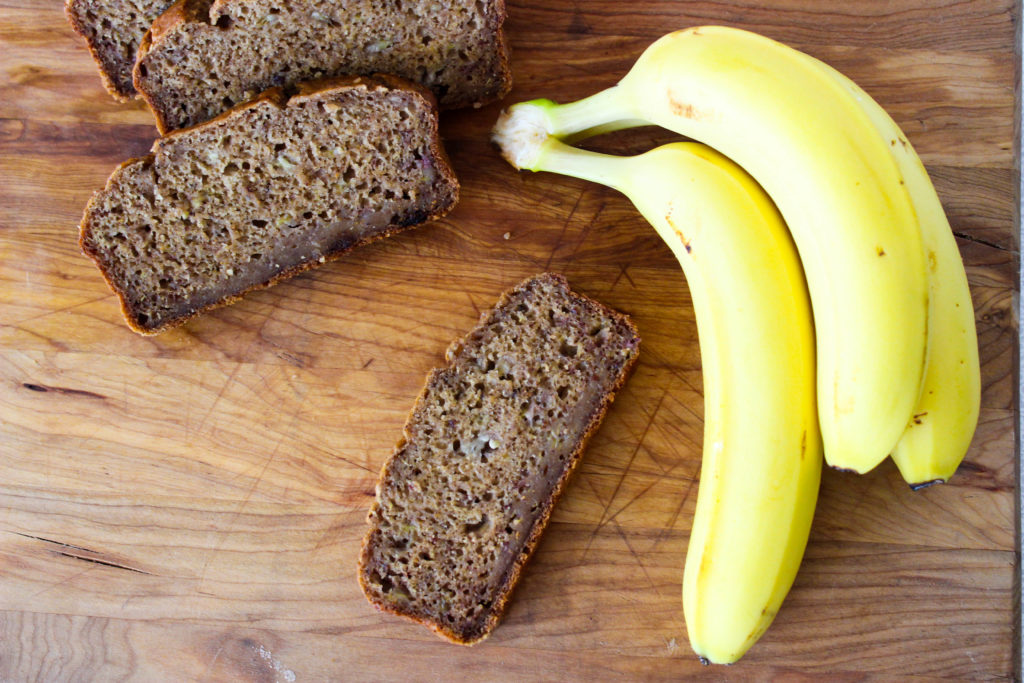 Ever since going vegan, I've been craving banana bread! I have the perfect non-vegan banana bread, but it's loaded with eggs and sour cream :(. I've tried a ton of recipes and somehow none of them worked despite the author swearing that theirs was the best. Maybe I'm just a terrible baker.. who knows. That was until I found this recipe on instagram by caseyedwards_fitness. She posted a recipe for her chocolate chip banana muffins and they looked incredible so of course I asked for the recipe. I made them and I was BLOWN AWAY! They had the best flavor and texture of any vegan banana bread that I've tried!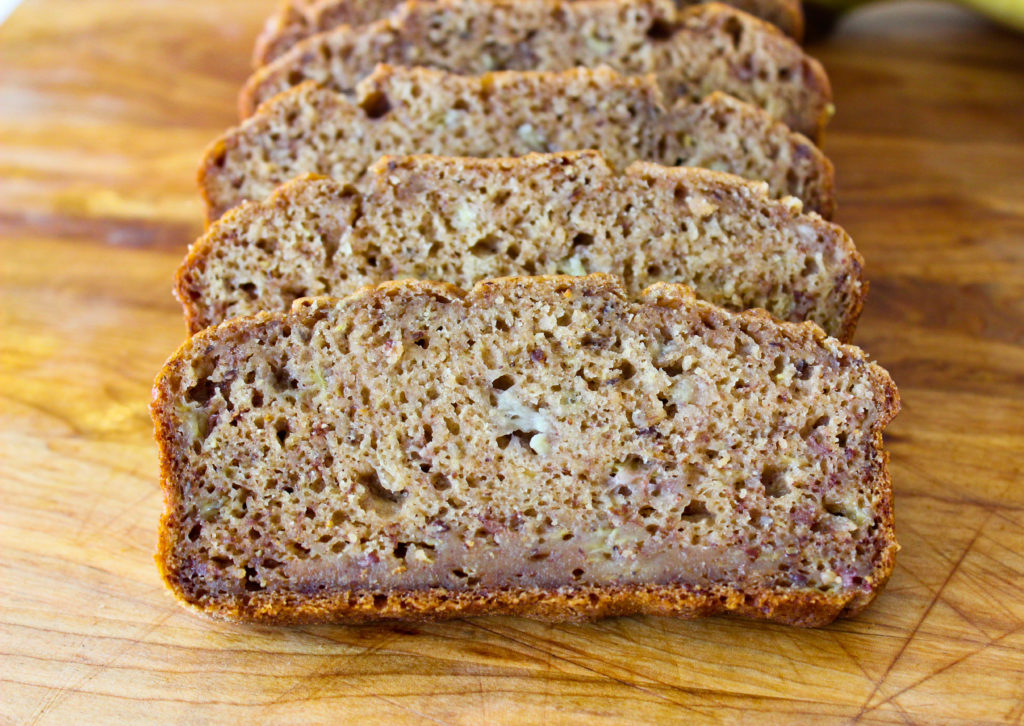 I asked her if I could share the recipe and of course she said yes. Us vegans gotta stick together! I made a couple of minor adjustments and omitted the chocolate chips for the sake of this recipe, but you can definitely add chocolate chips, walnuts, or any other add ins. You can also make these into muffins, which in that case, you'll want to bake them for about 22-25 minutes. My only issue with the muffins was that they didn't come out easily of the liner until the second day (which of course I couldn't wait that long).
This is such a nice, dense, flavorful banana bread that I promise you won't miss the eggs, sour cream, or whatever else non-vegan banana bread has. Now excuse me while I go eat the whole loaf…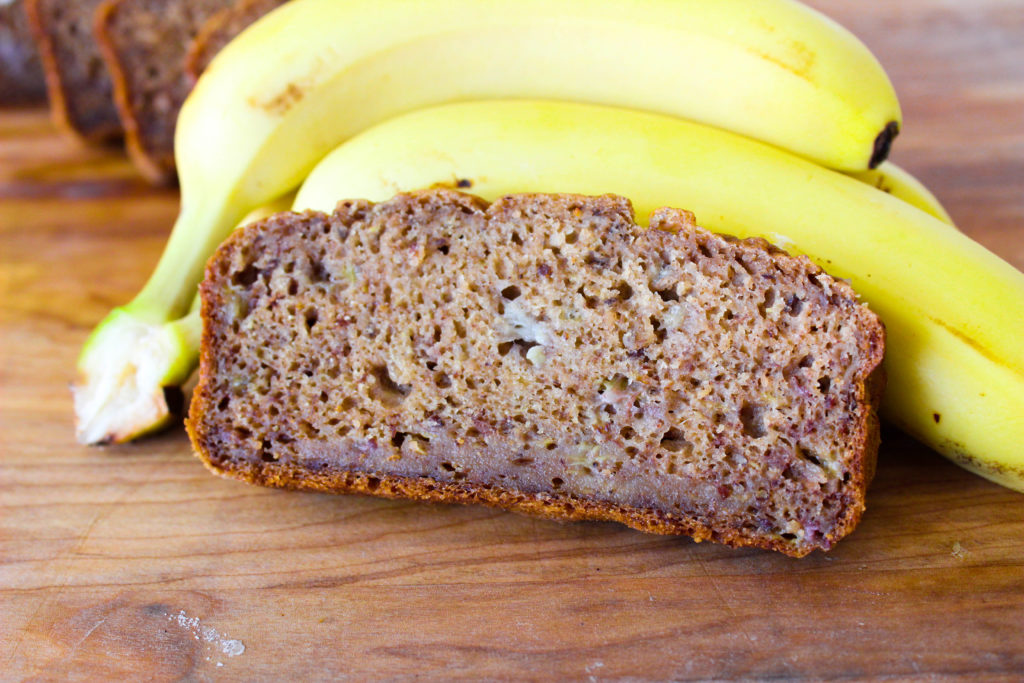 Vegan Banana Bread
Ingredients:
2 cup flour
1/4 teaspoon salt
1/3 cup brown sugar
1 teaspoon baking soda
2 flax eggs
3/4 cup unsweetened applesauce
4 very ripe bananas mashed
1 teaspoon vanilla
1 teaspoon cinnamon
Preheat oven to 350 degrees
Combine the mashed bananas with applesauce, vanilla, and flax eggs
Combine dry ingredients and mix with wet until just combined
Place in a greased 9 inch loaf pan (lined with parchment paper preferred) and bake for about 1 hour.