Vegan Peanut Butter Chocolate Chip Cookies
I have a lot of friends who are vegans/vegetarians. When I was a teacher, 2 of my good friends (Emily and Lindsey) were, and I believe still are, vegans. They would always have the most delicious food that didn't seem dull or boring. I actually became a vegetarian for about 6 months and I have to say that this was one of the better recipes to come out of it.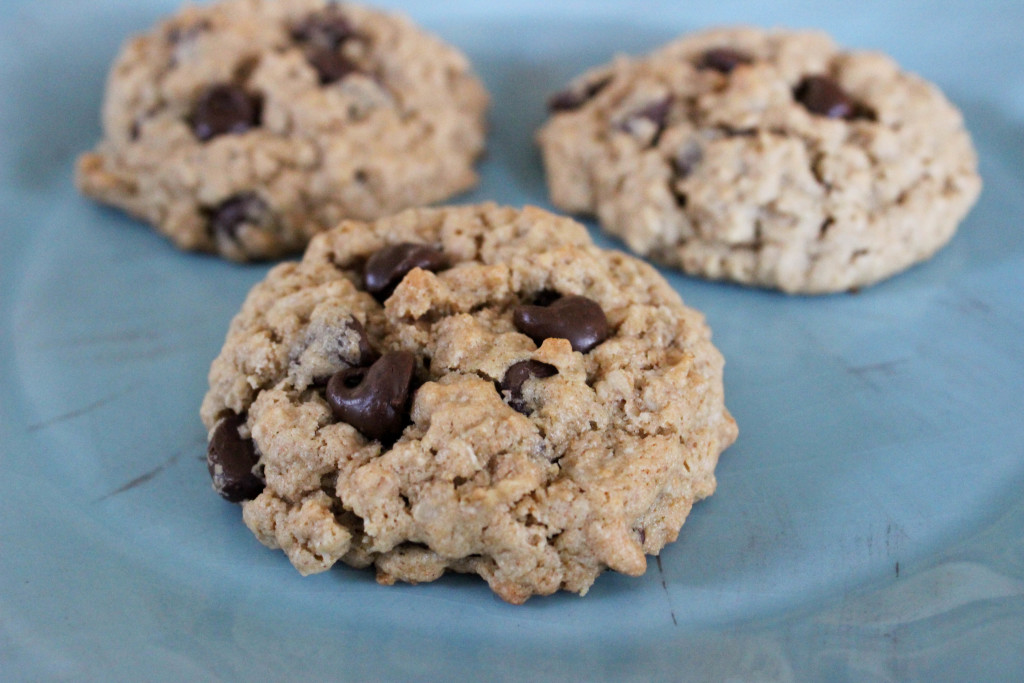 One night, Emily, Lindsey, and I decided that we were going to hang out. Lindsey and I went to Whole Foods and met Emily back at Lindsey's apartment. When Emily showed up, she had a tin of the most delicious vegan cookies ever! I had always thought that vegan cookies would be hard as rocks with no flavor, but I was definitely wrong. These were soft, peanut buttery, and super chocolaty. I was hooked. I think I actually ate the whole container come to think of it…maybe left 2 or 3 for Emily *sorry*. I got the recipe that night and made them the next day they were so good! Now they are in my rotation of cookies when I don't have butter or eggs. Who am I kidding, I'll even made them if I DO have butter and eggs. Definitely one of my favorite cookie recipes.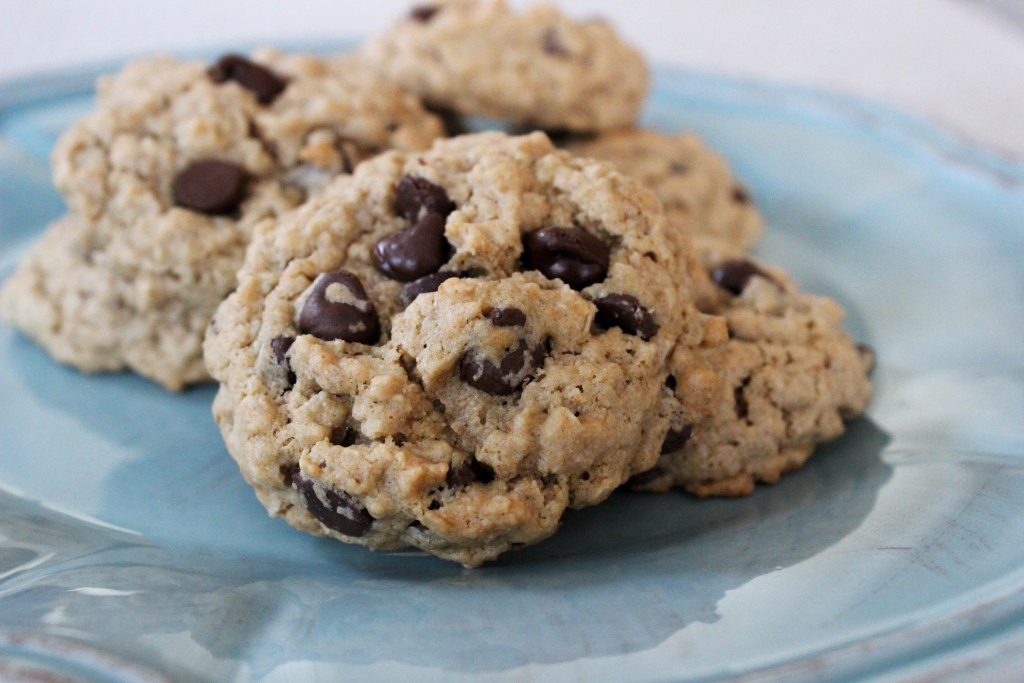 Vegan Peanut Butter Chocolate Chip Cookies
Ingredients:
1/2 cup peanut butter
1/2 cup almond milk
3 tablespoons oil
3/4 cup sugar
1 teaspoon vanilla
3/4 cup flour
3/4 cup oats
1/4 teaspoon baking soda
1 cup chocolate chips
1. Pre heat oven to 375
2. Mix peanut butter, milk, oil, vanilla, and sugar in a bowl and combine well
3. Mix flour, oats, baking soda, then add to the peanut butter mixture
4. Stir in chocolate chips
5. Place by the tablespoon on a baking sheet and bake for 6-8 minutes — watch carefully or else they will burn!